Harrogate High School has been awarded the Dyslexia Quality Mark in recognition of the support that the school provides for dyslexic students.
A ´dyslexia friendly´ school means that provision is made in the classroom for dyslexic students and students with weak literacy skills with ´wave one´ support.  Harrogate High School have strategies in place for those students who need further intervention out of the classroom to help them access the curriculum including the literacy programme 'Lexia'.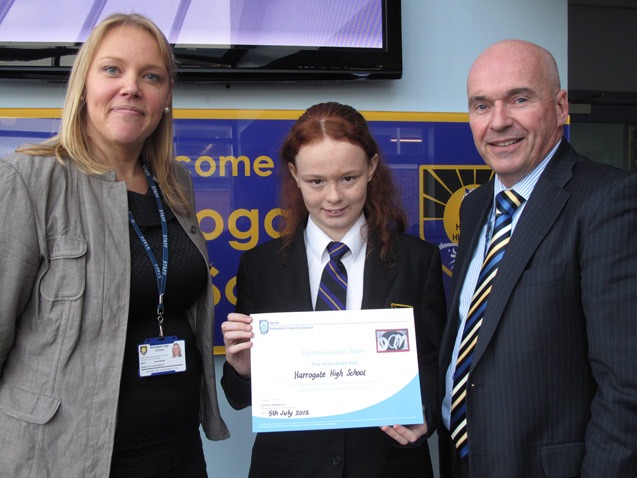 Year 8 student Shannon Lewis at Harrogate High School has designed the new logo for the Dyslexia Quality Mark. The logo will be used on all certificates presented to schools around the county.
Head on Inclusion at Harrogate High School, Susan Wilkinson, said:

I am extremely pleased that our school has been awarded this quality mark and recognises the high standard of provision that is available in the classroom at Harrogate High School.
Harrogate High School Principal, Andrew Bayston said:

This award is testament to all the staff and students who work tirelessly in this school. They work together both effectively and respectfully while always putting learning first as is proved with our latest set of record breaking GCSE results.