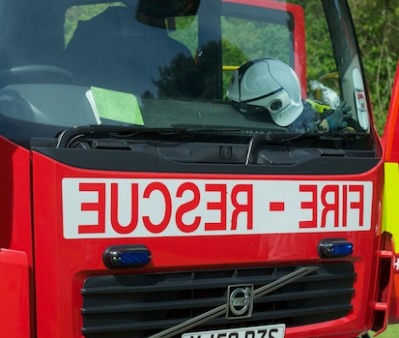 Councillors will consider record levels of public feedback on radical proposals to reform fire cover across West Yorkshire.
During a 12-week formal consultation exercise (which concluded on 30 November 2012), West Yorkshire Fire and Rescue officers met with members of the community including district, town and parish councils, MPs and employee representative bodies to discuss the eleven proposals and listen to the views of local people.
This year community engagement attracted 12,037 formal representations, four-times that received during consultation undertaken in 2011 – a "listening exercise with legs" enabling concerns to be heard and suggestions presented by the community.
In light of the consultation and following professional analysis, Chief Fire Officer Simon Pilling will ask West Yorkshire Fire and Rescue Authority to consider changes to the draft Integrated Risk Management Action Plan 2013-14 at its next meeting on 21 December 2012. If approved, the plan would be implemented between 2013 and 2020.
Chief Fire Officer Simon Pilling re-emphasised the reasons for changes to emergency cover:

The success of the brigade"s fire safety work over the past 10 years means there is undeniable scope for change. Accidental fire deaths and injuries are at an all-time low and some stations are now half as busy as they were a few years ago so I"m confident we can rationalise and modernise the service whilst still providing effective fire cover.

We know we have to find cuts of between £8-12m over the next two years – and already have plans in place — but all the messages coming out of central government project further reductions in financial support for local authorities up to 2020.

I believe that these proposals represent changes that will have the least impact on emergency cover for the county, yet contribute significantly to addressing the financial gap the Authority must address.
The consultation and proposals to changes to emergency cover will be considered by the Fire Authority on 21 December 2012. A summary follows and the full reports can be viewed at: www.wyfs.co.uk/uploads/assets/media/pdfs/minutes_agendas_reports/2ea56faeef66a2 e8320c021f0b2fab4d2c5382ac.pdf#page=91