Detectives searching for a suspected dangerous offender in connection with a serious sexual assault in Poole are renewing their appeal to the public as they continue their attempts to locate him.
Dean Goodwin, 32, is wanted on suspicion of committing a serious sexual assault against a woman in her twenties at an address in Poole in the early hours of Friday 23 November 2012.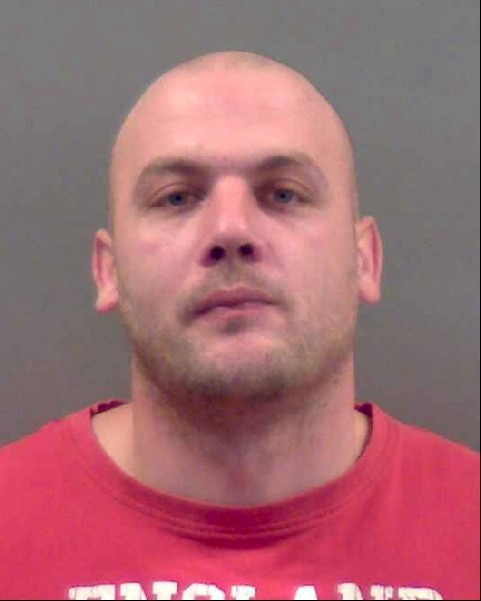 Goodwin, who is from Poole, is white, five feet ten inches tall and has a stocky, muscular build. He has very short hair, to the extent that he may appear bald.
Officers are advising members of the public to be cautious and that they should not approach Goodwin if they see him. They should call the police immediately on 999.
Anyone with information regarding the whereabouts of Dean Goodwin should call 0800 056 0154 or 0207 158 0011.
Detective Superintendent Mark Cooper, of Dorset's Major Crime Investigation Team, said:

Officers are continuing to search for Dean Goodwin and we are following a number of lines of enquiry.

High-visibility patrols are in place throughout Dorset and dedicated officers are trying to locate him. Goodwin's details have also been shared with other forces across the country.

We would urge Dean to hand himself in, for his own safety and the sake of his family, as they are very worried about him. Dean, I am asking you to do the sensible thing and walk into the nearest police station.

We need to trace Dean Goodwin urgently and I would urge any member of the public to contact the police immediately if they see him.

I have been encouraged by the information we have received from members of the public so far and it is essential that this continues. By working together, I am confident that Goodwin will be apprehended, safely, soon.
Dean Goodwin has a distinctive muscular appearance and he was wearing blue or black jeans, a T-shirt, brown boots and a black jacket when he was last seen. However, it is possible that he may have since discarded this clothing.
Detective Superintendent Cooper continued:

If members of the public see anyone matching this description, or anyone hiding or acting in a suspicious or unusual way, then I would urge them to call Dorset Police straight away.

I would also like to make it clear that anyone found to be helping, harbouring, or in any way aiding Dean Goodwin will be arrested.
Anyone who sees Dean Goodwin should dial 999 immediately. Anyone else with other information should call 0800 056 0154 or 0207 158 0011.
/p