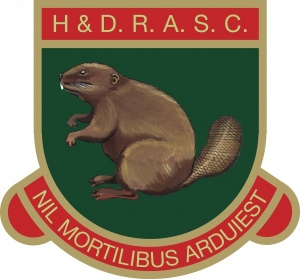 Another strong display away from home saw Harrogate Railway U13 Allstars start the match with Joe Horsley bursting clear of the defence and finishing with a neat chip. At 1-0 after 3 minutes Allstars increased the pressure and dominated the next 25 minutes but with no return.
Allstars encamped themselves in the Leeds Maccabi half and created many opportunities, Josh Quinn being frustrated by some excellent saves from the Maccabi keeper. Eventually the pressure paid off after 30 minutes a clearance from defence found Charlie Wynne whose fierce shot was parried by the keeper, the ball falling to Joe to convert his and Allstars second. Going into half time at 2-0 Allstars looked worthy of their lead.
The second half began as the first had finished with Allstars pressuring for more goals. Strong performances in midfield (especially from man-of-the-match Jack Clifton) not allowing Maccabi out of their own half, attacking in numbers against a ragged Maccabi defence, Allstars were frustrated by Maccabi's offside trap, failing to stay onside when having numerical advantages.
10 minutes into the second half Charlie Wynne ran clear from the halfway line, allowing himself a glance at the linesman to check for offside, he majestically converted Allstars third. Another 10 minutes, and a couple of offsides, later Charlie grabbed his second and Allstars fourth.
The game calmed a little and Allstars lost some of the momentum, allowing Maccabi some rare possession in our half. A chip leaving Morgan Medcroft in goal, no chance after some relaxed defending. At 4-1 the tie livened up with Maccabi sensing a come back and Allstars rousing themselves from their mid half slumber.
Allstars closed out the match with 10 minutes remaining. Sam Clarke latched on to Justin Nze's through ball, completing the move with a neat finish.
Leeds Maccabi 1 – 5 Allstars