Members of the Rotary Club of Knaresborough are preparing to celebrate the 50th Anniversary of the club receiving its Charter with the unveiling of a Wishing Well on Knaresborough's waterside.
Designed and built by club members to commemorate the Queen's Diamond Jubilee and 50 years of service by the Rotary Club of Knaresborough, every penny raised in the Well will be used for Rotary charitable purposes in Knaresborough and around the world.
The construction costs have been supported by Knaresborough Town Council, the George A Moore Foundation and the Rotary Club of Knaresborough.
Build mainly by Knaresborough Rotarian Dennis Houseman, the official opening on Saturday morning 27th October will be attended by the Town Mayor Councillor John Batt, local MP Andrew Jones and George Moore. A number of local children will 'roll the first coins.
Knaresborough Rotary Club meets at Nidd Hall on Monday evenings, anyone interested in finding out more about Rotary should contact the Secretary Alwyn Davies on 01423 867152 or e-mail alwyn.rotary@btinternet.com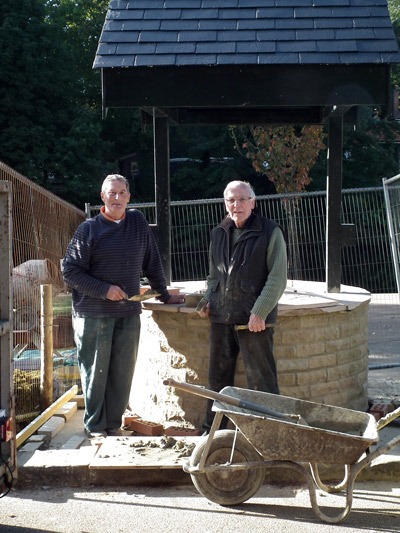 See the Rotary Clubs Facebook Page or their main website for the Rotary Club