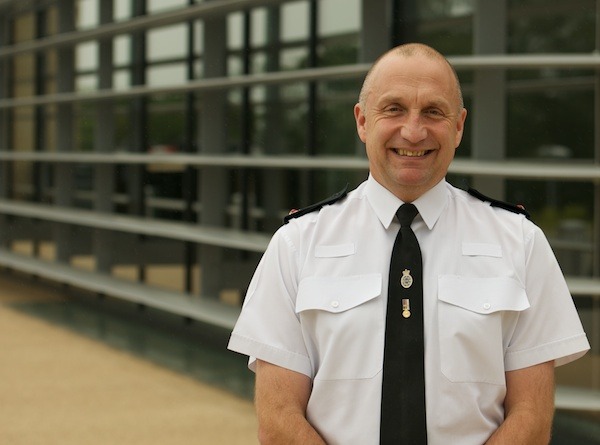 Superintendent Aubrey Smith will take over as the Area Commander for the Harrogate District on 24 September 2012. There will be a few weeks' hand over period with Superintendent Barry Smith before Barry retires on 15 October 2012.
The new Commander brings with him  27-years of policing experience, held within many ranks within the force. In 2011, that included 6-months as the temporary Commander for York. In 1998 he was  Awarded Community Officer of the year and has worked in many specialist policing groups such as Special Operations – firearms, roads policing, neighbourhood support and contingency planning.
Superintendent Aubrey Smith said:

Harrogate is the safest place in the county with crime dropping every year for the last 7-years. There are still problems and crime spikes. Like many areas the town does have its share of problems with anti-social behaviour for instance.

But this is my ideal, dream post within the force.

I live in Harrogate and that makes it a community that I am part of and very personal to me, to be able serve the community and delivery what they want.

The public should have an expectation of excellent service from the police, but what we can't do is solve all the problems, all the time.

The reality is that we detect about a third of all crimes, but we strive to make sure that those we deal with is in professional and courteous manner.
Inspector Smith can be followed on Twitter @suptaubreysmith