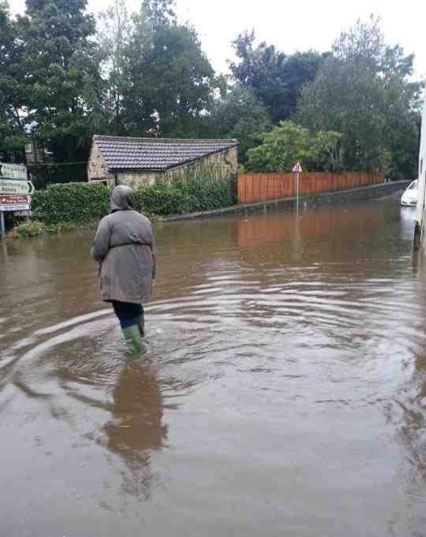 The North Yorkshire Police have issued an update on the current flood situation and roads. (25 Sept 2012 @ 10:50)
Flood warnings are in place at:
Brompton-on-Swale Caravan Park
Gilling Beck at Gilling West
Brough Beck at Catterick
River Ure at Roecliffe Caravan Park
Bishop Monkton Beck
River Nidd at Hunsingore and Cattal
River Nidd at Knaresborough Caravan Parks
Hambleton and Richmondshire is the area worst affected.
A1 at Catterick – both carriageways closed just after 11pm last night by the Highways Agency due to standing water and vehicles becoming stuck. Diversions were put in place.
The southbound carriageway was reopened at 5.45am today. However, both carriageways are now closed again between the A168 and Leeming Bar.
A684 closed in both directions at Aysgarth.
Wensleydale is the area worst affected by the flooding making the area difficult to reach.
Standing water near Thirsk and Northallerton Golf Club and between Sutton under Whitestonecliffe and Thirsk.
Flooding in Gilling West.
Road into Newton le Willows is impassable.
Bridge at Crakehall impassable due to flooding.
Flooding in Tunstall and road blocked into the village.
Flooding in Morton on Swale and Great Langton.
B6267 impassable at Ingleby Quernhow.
Numerous other roads are flooded across Richmondshire, most are passable with care.
Craven
The road in Carelton in closed. There is flooding at Bolton Abbey, Gargrave and Settle. However, the roads are passable with care.
River Ouse is 2.8 meters higher than normal levels. A barge sank near the Museum Gardens – nobody was on board.
Parked cars moved from Kings Staith at 5am this morning.
Please see the following advice on driving in wet weather www.northyorkshire.police.uk/wetweatherdriving