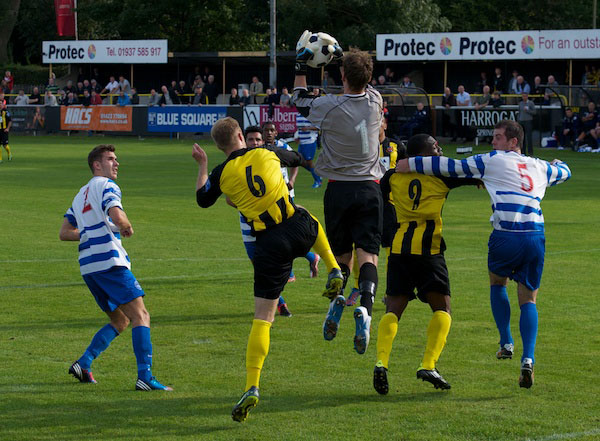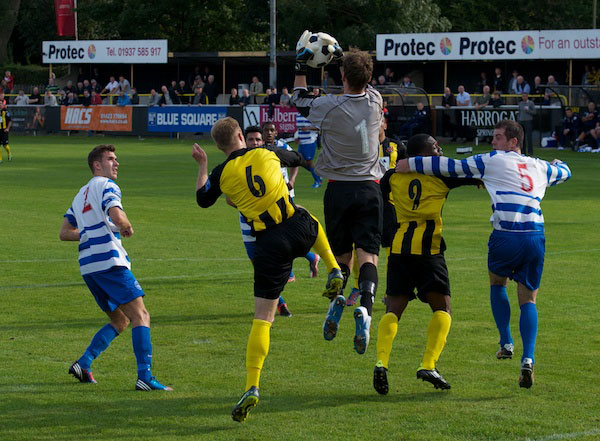 League newcomers Oxford City left the CNG Stadium with all three points to end Town's four match unbeaten run.
The fortnight's rest had given the pitch time to recover and playing with a strong breeze at their backs,Oxford raced into an early lead.
It took just eight minutes play before Darren Pond rose at the far post to head powerfully home.
Town retaliated strongly, although some sloppy passing let them down.
However, on seventeen minutes, Dave Merris levelled the scores with a trademark 30 yard drive into the top corner.
Oxford were attacking down the wings,and after 26 minutes their leading scorer,Declan Benjamin,took advantage of hesitancy in the Town defence, to beat Jose Veiga from near the penalty spot.
After half time, Town tried to take advantage of the breeze with Paul Bolland and Luke Dean trying their luck from long range and the ever impressive, Dwayne Samuels was just to high with a powerful drive.
Unfortunatley on 52 minutes, more hesitancy in a Town defence, which appeared to be missing the suspended Alan White, let in Benjamin for his second and Oxford's third goal, after good work by Pond and Sharif.
Town took the game to the visitors, but were let down by some wayward shooting,and Oxford put up the shutters to protect their lead.
Town have an early chance to progress,when they visit Guiseley on Tuesday evening.
Town 1 Veiga 2 Samuels 3 Merris 4 Bolder 5 Bloomer 6 Killock 7 Osborne (Meechan 70) 8 Bolland (c) 9 Chilaka 10 Elam (Nowakowski 55) 11 Dean (Johnson 55)
Subs not used Garbutt,Stimpson Scorer Merris 17.
Attendance 444