Harrogate Railway Ladies kicked of the season with a 1-4 win away at Pontefract Ladies.
It took only 4 minutes for the first goal after the referee awarded Railway a penalty for handball, Hannah Campbell stepped up and calmly put the ball in the bottom left corner 0-1.
Railway put the pressure on from the re start with shots from Dee Swales and Hannah, forcing some good save from the Pontefract keeper. Pontefract had some good chances them selves and tested the back four of Rails defence which included player of the match Right back Angela Pattinson.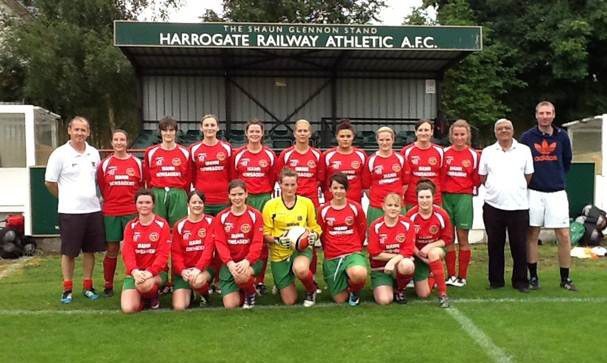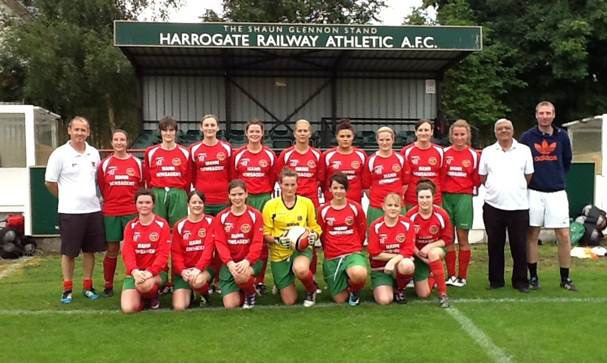 On the 21st minute Pontefract played a long ball from the back which beat the high lined Rail defence and their forward ran with the ball and comfortably beat the railway keeper, Emma Prest 1-1.
Railway never really looked like they were enjoying the game and certainly were not at their best, so at half time a good team talk from the manager was needed!
After the break Railway showed great passing and attacking skills which was missing in the first half thus allowing Angela to link up with right winger Ali Purvis who played a lovely pass into Hannah's feet who drilled the ball into the far left corner on 48 minutes 1-2.
Nicola Hadley was in good form on the left side and kept putting in some great crosses, one such cross was cleared by Pontefract's full back, but only out to Dee Swales, who was 25yrds out and took a fantastic half volley straight into the top right corner on the 65th minute, 1-3.
Railways new player Natasha Martin came close to her first goal when Ali Purvis sent in a great corner and Tash's volley just went inches wide of the post. It was the 81st minute when midfielder Jodi Hodgson put a fine pass into the path of Dee Swales who left footed a shot at goal which the keeper had no chance of stopping,1-4.
This was a good result for the railway ladies against a team they had not played before and who put up a great fight to the end.
No game next week but home to Ossett Town on the 23rd sept.