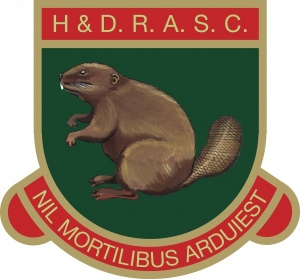 In an entertaining FA Cup tie a draw was about the right result. South Shields started the better of the two sides with them pressurising Rail at every opportunity giving the home side no time to settle.
Rail had nearly given South Shields the lead on a couple of occassions midway through the first half through sloppy defensive play and it was no suprise when on 24 minutes more sloppy play lead to the visitors taking the lead. Peter Kane finishing well low past Jordan Yorath.
Chances were being created but neither side could take advantage and the score remained the same till half-time. The second-half was pretty much the same with Rail pushing forward a little more to try an get an equaliser.
It eventually came when Jerry White set up substitute Simon Parkes on the hour mark with a clean strike low down past the keepers right. Both sides pushed for a winner for the remainder of the half with Rail finishing the stronger but the score remained the same and now travel up to South Shields on Tuesday night for a tough replay
Match Rating: 4
Star Player: Jerome White
Attendance: 72