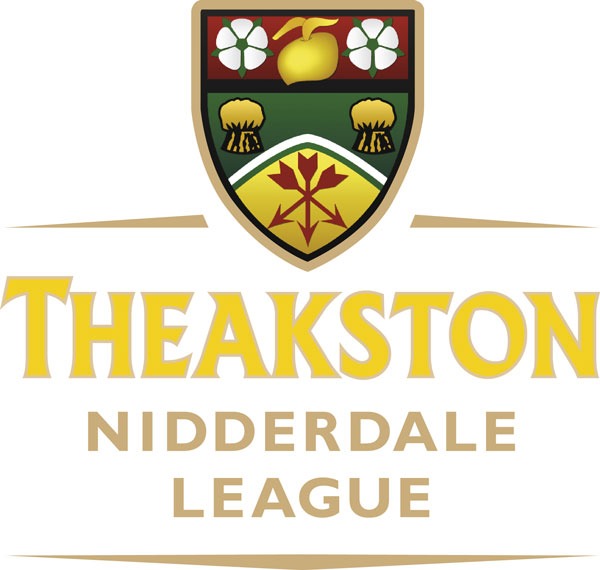 Division 1
Dacre Banks cashed-in on a slip up by Hampsthwaite to close the gap at the top of division one to just 3 points after a win over Ouseburn. Banks made 151-7 thanks to Asif Ayoub (40). Matt Adams took 3-30. Ben Kettlewell made 40 in the Ouseburn reply by Waqas Rasheed took 3-34 and Shaun Marshall 3-24. Hampsthwaite made the trip to Helperby but could only manage 1 point. Helperby made 196-4 with Matt Cavanagh (63) leading from the front. Tom Coates (44) and Pete Orton (30) were also in the runs. In reply, Hamps closed on 168-8. Richard Barrett made 53 and Lahiru 41. Al Darnell took a crucial 4-34.
Bishop Thornton beat Blubberhouses to really open things up at the top. Blubbs were bowled out for just 149, Bash Khan making 38 and Andrew Cullen took 6-31. In reply Thornton squeaked home to take a 1 wicket victory. Rob Nelson made 32 but Dawood Waqas tried to upset things with 5-16.
Burton Leonard did their survival in division 1 no good after being bowled out by Spofforth for 157. Mike Crawshaw made 34 but it was the bowlers who were on top. Ben Nethersole took 5-38 and Tom Clark 3-53. Spofforth then passed the Burton total with 162-5. Graham Squires (36), Paul Fletcher (36) and James Roberts (33*). Jon Webb took 4-29. Alne hit back again with a win against Killinghall. Killinghall made 159-7 with Scott Copley making 46. Foulds took 3-44. Pete Carr (48) and Rob Proudley (38) broke Killinghall hearts and saw their team to 160-5. Tim Williams took 3-23.
Goldsborough welcomed back David Cummings, a deadline day signing from New Farnley. The return for the little lad, with a big heart couldn't have gone any better with 131. Mike Cockle also hit 50 in Goldsborough's total of 244 for 6. In reply, Pannal closed on 171-4 with Andy Ellis making 64.
Division 2
Domination continues for Masham who now have a gap of 20 points and are one win away from a return to the top flight at the first time of asking. With the previous days downpours in mind Masham didn't hesitate sending Bolton Abbey in to bat. Sam Stewart compiled an aggressive 32 at the top of the order, but seamers Ellis 3-31 and Smart 3-31 soon exposed the tail for which Aussie Rees was grateful finishing with 3-10. Masham chasing 132 for victory got off to a great start with the formidable Rees scoring a rapid 50 but was then undone by the pacey Parkinson. Bolton Abbey came back into the game slowing the run rate and taking wickets but they were unable to remove the defiant Adam Smith who ground out 25* and saw Masham across the finishing line.
Up there with Bolton Abbey and also chasing the 2nd promotion spot are Darley and Pateley Bridge. Darley went down to local rivals Birstwith. Darley made 157-8. Tim Marriner made 38 but Nick Wain took 3-24. Birstwith made 161-9 with captain Dan Riley (64) and Tom Croston (24). Ross Sands took 4-50. Pateley's 3rd win on the bounce, this time at the expense of Harrogate Strays sees them propelled into contention. Strays made 142-6. Mark Sedgeley hit 35. Tom Fryer took 3-37. Pateley Bridge then took control. Tom Simpson (51) making more runs as well as Colin Chadwick (33) as they made 157-4. Newby Hall are pressing too after a win over Raskelf who batted first and were bowled out for 145. Newby had Jim Blackburn (36) to thank as things were looking dodgy at 24-3. Rob Sigsworth took 3-31.
Ripley knew that points are required for their survival in division 2 and a good win over Knaresborough Forest draws that team into relegation contention. Ripley made 174-7 and Ian Winwood (52). Knaresborough Forest were dismissed for 108. Oliver Cullingworth 39. Sharow batted batted first against Studley Royal 2nds and scored 191-9. Adie Monk 87. Tom Hixon took 4-46. Studley Royal 2nds then made 195-4. Lewis Day 61 and Dan Coad 84*
| | | |
| --- | --- | --- |
| Division 1 | Played | Points |
| Hampsthwaite | 18 | 65 |
| Dacre Banks | 18 | 62 |
| Alne | 18 | 56 |
| Blubberhouses | 18 | 55 |
| Bishop Thornton | 18 | 51 |
| Killinghall | 18 | 46 |
| Spofforth | 18 | 46 |
| Pannal | 18 | 43 |
| Helperby | 18 | 42 |
| Ouseburn | 18 | 38 |
| Burton Leonard | 18 | 35 |
| Goldsborough | 18 | 34 |
| | | |
| Division 2 | Played | Points |
| Masham | 18 | 75 |
| Bolton Abbey | 18 | 55 |
| Darley | 18 | 54 |
| Pateley Bridge | 18 | 53 |
| Newby Hall | 18 | 48 |
| Birstwith | 18 | 43 |
| Sharow | 18 | 43 |
| Harrogate Strays | 18 | 41 |
| Knaresbrough Forest | 18 | 40 |
| Studley Royal | 18 | 39 |
| Ripley | 18 | 35 |
| Raskelf | 18 | 32 |
| | | |
| Division 3 | Played | Points |
| West Tanfield | 18 | 66 |
| Galphay & Winksley | 18 | 61 |
| Markington | 18 | 55 |
| Pannal 2nds | 18 | 51 |
| Rainton | 18 | 46 |
| Burnt Yates | 18 | 45 |
| Kirkby Malzeard | 18 | 44 |
| Ouseburn 2nds | 18 | 42 |
| Hampsthwaite 2nds | 18 | 37 |
| Killinghall 2nds | 18 | 37 |
| Middleham | 18 | 37 |
| Lofthouse & Middlesmoor | 18 | 36 |
| | | |
| Division 4 | Played | Points |
| Scotton | 18 | 70 |
| Staveley | 18 | 57 |
| Masham 2nds | 18 | 55 |
| Birstwith 2nds | 18 | 50 |
| Thornton Le Moor | 18 | 48 |
| Pannal Ash | 18 | 45 |
| Burton Leonard 2nds | 18 | 43 |
| Ripon 2nds | 18 | 39 |
| Newby Hall 2nds | 18 | 38 |
| North Stainley | 18 | 36 |
| Bishop Monkton | 18 | 35 |
| Thornton Watlass | 18 | 34 |
| | | |
| Division 5 | Played | Points |
| Alne 2nds | 18 | 65 |
| Ripley 2nds | 18 | 61 |
| South Kilvington | 18 | 60 |
| Studley Royal 3rds | 18 | 58 |
| Goldsborough 2nds | 18 | 56 |
| Harrogate Devs | 18 | 48 |
| Crakehall | 18 | 41 |
| Sharow 2nds | 18 | 32 |
| Spofforth 2nds | 18 | 30 |
| Pateley Bridge 2nds | 18 | 28 |
| Pannal 3rds | 18 | 27 |
| Boroughbridge | 18 | 26 |
| | | |
| Division 6 | Played | Points |
| Blubberhouses 2nds | 18 | 75 |
| Wath & Melmerby | 18 | 73 |
| Bolton Abbey 2nds | 18 | 57 |
| Knaresborough Forest 2nds | 18 | 53 |
| Darley 2nds | 18 | 48 |
| Helperby 2nds | 18 | 46 |
| Bishop Thornton 2nds | 18 | 41 |
| Raskelf 2nds | 18 | 41 |
| Spennithorne & Harmby | 18 | 36 |
| Glasshouses | 18 | 33 |
| Rainton 2nds | 18 | 16 |
| Northallerton Wolves | 18 | 4 |
| | | |
| Division 7 | Played | Points |
| Little Ribston | 18 | 72 |
| Sessay 3rds | 18 | 61 |
| Dacre Banks 2nds | 18 | 57 |
| Ouseburn 3rds | 18 | 54 |
| Arthington | 18 | 53 |
| Marton Cum Grafton | 18 | 49 |
| Newton Le Willows | 18 | 46 |
| Studley Royal 4ths | 18 | 42 |
| Pannal 4ths | 18 | 39 |
| Birstwith 3rds | 18 | 37 |
| Ripley 3rds | 18 | 32 |
| West Tanfield 2nds | 18 | -8 |
| | | |
| Division 8 | Played | Points |
| Hampsthwaite 3rds | 18 | 64 |
| Scotton 2nds | 18 | 63 |
| Middleham 2nds | 18 | 57 |
| Killinghall 3rds | 18 | 55 |
| Staveley 2nds | 18 | 53 |
| Burnt Yates 2nds | 18 | 50 |
| Helperby 3rds | 18 | 50 |
| Knaresborough Forest 3rds | 18 | 46 |
| Burton Leonard 3rds | 18 | 44 |
| North Stainley 2nds | 18 | 33 |
| Newby Hall 3rds | 18 | 20 |
| Ripon 3rds | 18 | 1 |
| | | |
| Division 9 | Played | Points |
| Little Ribston 2nds | 15 | 57 |
| Bedale 2nds | 15 | 50 |
| Kirkby Malzeard 2nds | 15 | 45 |
| Studley Royal 5ths | 16 | 38 |
| Wath & Melmerby 2nds | 15 | 34 |
| Thirsk 3rds | 15 | 33 |
| Ripley 4ths | 15 | 30 |
| Galphay & Winksley 2nds | 15 | 27 |
| Sharow 3rds | 15 | 24 |