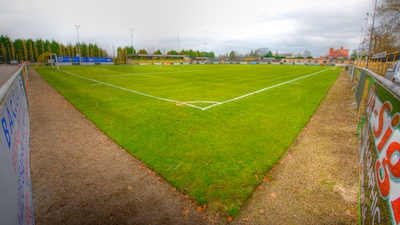 Three late goals gave Town victory over a resilient Goole AFC in last night's pre-season friendly.
It took only six minutes for Town to take the lead, when Robbie Youhill's deep cross was turned past keeper Jamie Green by Luke Dean.
Goole,managed by ex Town favourite John Reed, soon hit back. A long unchallenged run by Derry Robson deep into the Town defence, saw him lay the ball of to Dan Cunningham, who beat Craig MacGillvray with a shot into the bottom corner.
An even first half saw Green saving well from Matt Bloomer and Dwayne Samuels,while at the other end Jack Cross headed wide from Robson's centre with only MacGillvray to beat.
During the course of the second half,Town made a total of eight substitutions,but it took until the 82nd minute for them to break down the stubborn Goole defence. Dean's run down the right set up Adam Bolder who shot home from just inside the area.
A brilliant individual goal by Chib Chilaka made it three after 87 minutes,and a Dean scored his second in the final minute with a low drive from the edge of the area.
Goole 1 Harrogate Town 4
Town 1 MacGillvray 2 Samuels 3 Merris 4 Bolder 5 Stimpson 6 Bloomer 7 Elam 8 Garbutt 9 Youhill 10 Allan 11 Dean
Subs Veiga,Meechan,Killock,Radcliffe,Chilaka,Bolland,Nowakowski,White
Scorers- Dean 6 88, Bolder 82, Chilaka 87