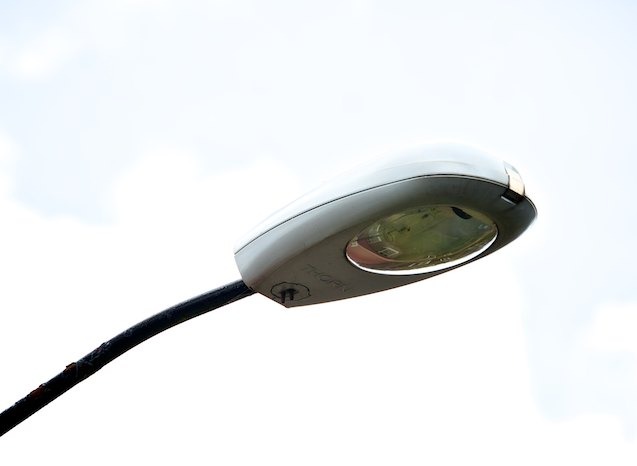 People in Knaresborough are being invited to take part in a consultation exercise on proposals for reducing the amount of energy used for street lighting.
Every resident in the town will receive a leaflet detailing North Yorkshire County Council's plans for reducing the county's £1.7m street lighting and signing energy bill by almost £400,000.
The move is aimed at producing a 3,000 tonne (27%) reduction in North Yorkshire's street lighting carbon footprint by the end of the 2015/16 financial year.
A full review of all 49,000 County Council-owned street lights is under way to determine the appropriateness of switching them off for part of the night.
In Knaresborough, members of the public have four weeks to comment on the proposals. It is hoped the reduction in Knaresborough could be introduced in September. If the proposals are approved, lights will be turned off between midnight and 5am. However, no lights will be turned off in areas where road safety or crime is demonstrated to be an issue.
The technology required to switch street lights off for part of the night is relatively cheap. If lights are switched off between midnight and 5am, the subsequent savings will pay for the installation costs within 3 years.
The project could eventually see almost two thirds of North Yorkshire County Council's street lights switched off for part of the night when road use is at a minimum. This approach would be considered for car parks, bus stations, industrial estates, cycle routes and footpaths, as well as in residential areas and other minor roads.
Members of the Council's Executive voted last summer in favour of introducing a system which would allow street lights to be turned off during part of the night. The Council recognises that there may be public concerns about switching off street lights late at night and is committed to a full engagement. Before any changes are made to the street lights, every potential site is being thoroughly assessed.
Gareth Dadd, Executive Member for Highways and Planning Services said:

This is an excellent scheme which will benefit the council taxpayer through reductions in electricity costs and carbon tax," said County Councillor

It has cross-party support on the county council and all councillors as well as the emergency services are being consulted on a detailed basis.

It is important that the police and local councillors are involved in the assessment process to ensure that only non-essential street lights are removed or switched off for part of the night.
Similar schemes have been introduced by councils in other parts of the UK, including Leicestershire, Gloucestershire, Essex and Buckinghamshire.
To leave a comment on the proposal follow this link and please ensure you leave a name and contact email.