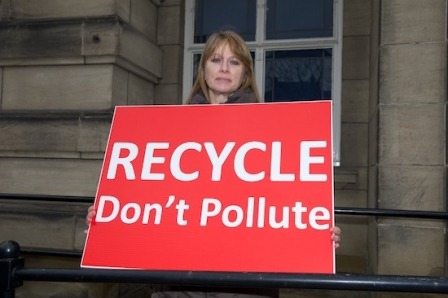 The Environment Agency will launch a consultation on an environmental permit application next week (2 August) for a proposed energy from waste plant at Allerton Park, North Yorkshire.
A drop-in session is being held on Thursday 2 August from 11.30am until 7.30pm at Knaresborough House, High Street, Knaresborough, HG5 0HW, where Environment Agency officers will be available to discuss the application and answer any questions about the permitting process. Everyone is welcome to call in at any point between those times.
Permit application
The application for an environmental permit has been made by Amey Cespa, which has plans to operate an energy from waste facility at Allerton Park, North Yorkshire. The plant needs a permit from the Environment Agency before it can operate.
The proposed energy from waste facility will thermally treat non-hazardous mixed residual municipal, commercial and industrial waste and use the energy created to generate electricity. It also includes anaerobic digestion and mechanical treatment plants.
The Environment Agency's role is to ensure that any facility, if built, is designed and operated to ensure a high level of protection for the environment and human health.
Darren Leng, regulatory officer at the Environment Agency said:

We appreciate that there is interest in this application from local people. So we have arranged this event to give the community the opportunity to come and discuss the application with us and hear their views.

It's our role to make sure that energy from waste plants are operated to meet strict environmental standards and the conditions of their environmental permits.
Give your views
The consultation on the permit application provides members of the public with the opportunity to comment on issues such as air quality, noise, vibration and odour control. The consultation does not relate to the planning issues for the site, such as traffic movements, visual impact, operating hours and light pollution.
The consultation will run from 2 August 2012 to 31 August 2012. Copies of all documents relating to the environmental permit application can be viewed at:
Environment Agency Phoenix House Global Avenue
Leeds
LS11 8PG
or
Harrogate Borough Council
Springfield House Kings Road Harrogate HG1 5NX
Any comments should be made in writing by the 31 August 2012. You can either email psc@environment-agency.gov.uk, or write to:
PSC – EP Team Quadrant 2 99 Parkway Avenue Sheffield S9 4WF
Please quote the application number EPR/NP3034CG/A001 in all correspondence.
Any comments we receive must normally be placed on the public register. If you do not want the comments you make to appear on the public register, you should make a request to this effect.
Planning permission for the proposed facility has been submitted and is to be determined by North Yorkshire County Council.