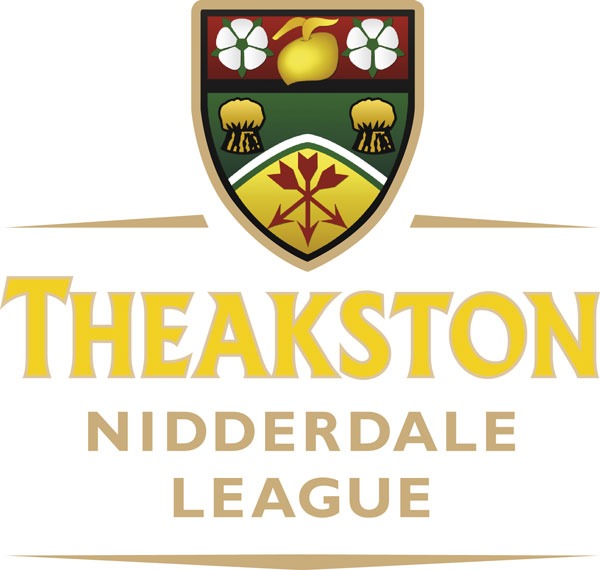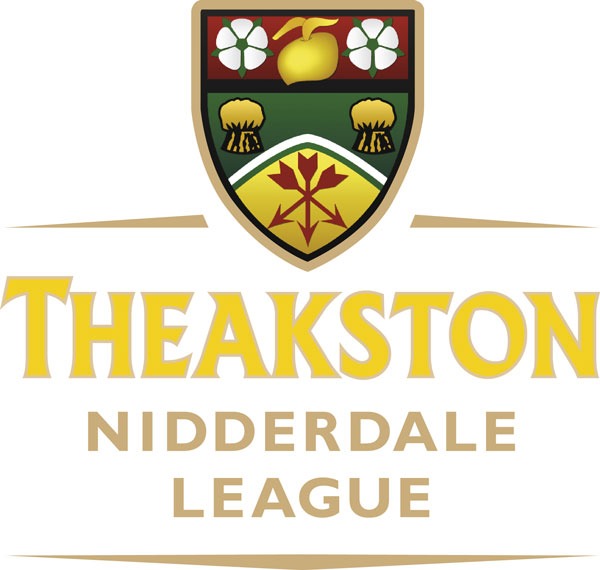 Killinghall beat Pannal by 3 wickets to haul themselves off the bottom of the division 1 table. Batting first, Pannal were all out for 113 thanks to the efforts of James Crawfurd-Porter with 5-27 from his 12 overs and Josh Cutts' 4-23. At 22-3 James Rawlings (46*) and Dave Wood (42*) steadied the pirate ship but there was not much else to support them. Killinghall had to dig deep after the early loss of Lachlan Briody for a duck but Scott Copley (22) Simon Williams (21) and Adam Crawfurd-Porter (20) built the innings to see Killinghall home.
Killinghall are replaced at the foot of the table by Goldsborough who suffered a home defeat to Alne by 29 runs. Batting first on a good but sporting track, Alne's first ever overseas player Bradd Scott (91) played the luck card to great effect and with young opener Louis Cox (36) they put on 87 for the first wicket. Jake Agar took 4-71. The Goldsborough innings started well with partnerships and contributions. Jake Agar (35) looked good at the top of the order, Damon Ive (36), Luke Ryan (20) came and went. Ben Mackrill (39) seemed in the zone and parked the ball into the cornfield several times but the innings was pegged back by Eddie Myers 2-65 and towards the end Toby Stirke 4-30. Jackson and Shorter then played it out for a point for the home side.
In mid table, Spofforth welcomed 2012 champions Ouseburn but it was Spofforth who came out on top this time. Ouseburn batted out their 45 overs making just 88 for 9 wickets. Jamie Bryant (33) Matt Adams (15) and Henry Lord (15) all reached double figures. Ben Nethersole took 4-20 and Simon Taylor 2-23. Darren Kavanagh bowled 12 overs taking 2-8. Steady away lad! Spofforth's openers, Tom Clark (23) and Pat Gannon (16) then put on half of the required runs. A wobble then ensued and Aussie Nethersole made 14. Ross Atkinson (4*) and Simon Taylor (3*) then saw Spofforth over the line at 89-7.
Bishop Thornton entered Burton Leonard at Curlew Park but the visitors left with the spoils as the game swung one way and then the other all afternoon and went right down to the last ball. Leonard batted first and made 202-5. Liam Ford (53), John Moorhouse (48), James Townsend (41) and Craig Eustace (30) all contributed with the bat but Thornton pulled it back well with good spells from Andrew Cullen 1-38 and young Josh Chandler 3-47. Thornton lost Rob Nelson (0) in the first over to Ali Wilson who bowled atidy spell of 2-31. Andrew Cullen (33) was going well but when he and Jim Paxton (11) were out in successive overs Thornton were in trouble. A good partnership from Will Wray (71*) and Josh Chandler (42) seemingly put Thornton back in charge but when Josh was out some tight overs followed meaning the game went right down to the wire. A captain's knock from Will wasn't quite enough, a 6 was required from the last ball to tie but he couldn't manage it. Neil Blaken took 2-41 and Liam Ford 2-47.
Blubberhouses travelled to near neighbour Hampsthwaite looking to push towards to top of the table again but left with nothing. Batting first they made 133 all out. Only Steve Wilkinson with 36 putting up any resistance with the bat. C Beeley took 3-47 and C Vayonitis 3-9 Hampsthwaite passed the total and closed on 134-5 Richard Barratt was in the runs again with 30 and Paul Taylor made 39 Mark McEneaney took 4-32. Blubberhouses slip down into 4th spot but Hampsthwaite remain 1 point ahead of Dacre Banks who are putting the pressure on with another demolition, this time over Helperby at the Max Pullen Sports Ground. Dacre Banks posted a challenging total of 223-5 with MQ Kharn (61), Asif Ayoub (55) and the return of "The General" Lee Siddique (47) Helperby were then bowled out for just 132 Pete Orton top scored with 51 W Rasheed took 4-26 and A J Clarke 4-24.
Division 2 leaders Masham continue their march back to the division 1 and the cup finalists' great season continued with a 7 wicket win over Studley Royal 2nds. Studley batting first, found life tough against the miserly Derek Chapman recording 7 maidens in his figures and Aussie Michael Rees taking 3-35. Top bowler bloke, Roger Smart also chipped in with 2-40. Tom Hixon played some quality drives in his 48 and contributions from Thompson (32) and Coad (25) at the top of the order pushed Studley up to 157-7. Studley had no answer to Michael Rees' (87) power hitting, dispatching the ball to all parts of the ground, indeed one particular ball looked to have cleared the river, that has yet to be confirmed but never the less it was a huge hit. Masham cruised to victory in the 26th over. Ollie Schofield took 2-16.
Darley are losing ground to Masham after Knaresborough Forest beat them by 3 wickets. Darley posted 179-9 with Graham Furniss top scoring with 40. Joel Ainsley took 5-50 for Forest. In reply, at 89-7 things were looking bleak for a Forest victory by John Jubb (57*) and Nick Jones (37*) with a 95 run partnership stole the points.
Bolton Abbey are in the ascendency and are poised in 3rd place after a big win by 139 runs over Sharow. Abbey batted first and were bowled out for 179. Kev Holme (50), Sam Stewart (33), Phil Midgley (24), Tommy Whyte (22). Stuart Newstead took 3-36 and Simon Garvey 3-21. Sharow then collapsed to 40 all out. No player making double figures. Will Lord took 3-5, Tom Holme 3-4 and Ben Parkinson 3-23.
Pateley Bridge are putting themselves into contention for a return to division 1 too after a 7 wicket win at home to bottom side Ripley. Ripley posted 118-8 as Tom Tryer 4-19 and Tom Clements 3-11 did the damage with the ball. Nick Jackson (37*) showed some resistance with the bat. Pateley then knocked off the runs for the loss of 3 wickets. Chris (Langers) Langley hit 56 not out and captain Michael Eglin made 32.
James Dewhirst maybe sunning himself in the Greek islands but his worries about relegation are surely out of his mind now after a convincing 114 runs victory over Raskelf. Aussie Jake Edwards was pleased to see the sunshine and hit 141* which included 19 boundaries and 2 maximums. Edwards then impressed with the ball taking 3-25 as the Stray Dogs demolished Raskelf for just 99. James Clark took 3-10.
Birstwith beat Newby Hall in possibly the earliest finish of the day in a game of just 30 overs. Sent in to bat first, Newby were skittled out for only 54. Damien Garvey made 26. George Hirst took 5-8. John Millward 26*, Tom Croston 14 and Craig Armitage 10* ensured an early bath and an early trip to the local hostelry.
Week 14 Tables
| | | |
| --- | --- | --- |
| Divison 1 | Played | Points |
| Hampsthwaite | 14 | 49 |
| Dacre Banks | 14 | 48 |
| Alne | 14 | 44 |
| Blubberhouses | 14 | 43 |
| Bishop Thornton | 14 | 41 |
| Burton Leonard | 14 | 33 |
| Spofforth | 14 | 33 |
| Ouseburn | 14 | 30 |
| Pannal | 14 | 30 |
| Helperby | 14 | 29 |
| Killinghall | 14 | 29 |
| Goldsborough | 14 | 26 |
| | | |
| Divison 2 | Played | Points |
| Masham | 14 | 53 |
| Darley | 14 | 44 |
| Bolton Abbey | 14 | 41 |
| Pateley Bridge | 14 | 37 |
| Newby Hall | 14 | 35 |
| Sharow | 14 | 35 |
| Knaresbrough Forest | 14 | 33 |
| Birstwith | 14 | 32 |
| Harrogate Strays | 14 | 29 |
| Raskelf | 14 | 29 |
| Studley Royal | 14 | 28 |
| Ripley | 14 | 22 |
| | | |
| Division 3 | Played | Points |
| Burnt Yates | 14 | 43 |
| West Tanfield | 14 | 43 |
| Kirkby Malzeard | 14 | 41 |
| Markington | 14 | 38 |
| Pannal 2nds | 14 | 38 |
| Rainton | 14 | 38 |
| Galphay & Winksley | 14 | 35 |
| Ouseburn 2nds | 14 | 33 |
| Killinghall 2nds | 14 | 30 |
| Lofthouse & Middlesmoor | 14 | 28 |
| Middleham | 14 | 27 |
| Hampsthwaite 2nds | 14 | 23 |
| | | |
| Division 4 | Played | Points |
| Scotton | 14 | 48 |
| Staveley | 14 | 45 |
| Masham 2nds | 14 | 42 |
| Thornton Le Moor | 14 | 40 |
| Burton Leonard 2nds | 14 | 36 |
| Pannal Ash | 14 | 36 |
| Birstwith 2nds | 14 | 32 |
| Thornton Watlass | 14 | 28 |
| Bishop Monkton | 14 | 27 |
| Newby Hall 2nds | 14 | 26 |
| Ripon 2nds | 14 | 26 |
| North Stainley | 14 | 24 |
| | | |
| Division 5 | Played | Points |
| Alne 2nds | 14 | 48 |
| South Kilvington | 14 | 44 |
| Studley Royal 3rds | 14 | 44 |
| Ripley 2nds | 14 | 42 |
| Goldsborough 2nds | 14 | 37 |
| Harrogate Devs | 14 | 35 |
| Boroughbridge | 14 | 32 |
| Pannal 3rds | 14 | 32 |
| Crakehall | 14 | 30 |
| Pateley Bridge 2nds | 14 | 26 |
| Sharow 2nds | 14 | 24 |
| Spofforth 2nds | 14 | 23 |
| | | |
| Division 6 | Played | Points |
| Blubberhouses 2nds | 14 | 52 |
| Wath & Melmerby | 14 | 51 |
| Knaresborough Forest 2nds | 14 | 42 |
| Darley 2nds | 14 | 35 |
| Bishop Thornton 2nds | 14 | 34 |
| Bolton Abbey 2nds | 14 | 34 |
| Helperby 2nds | 14 | 33 |
| Spennithorne & Harmby | 14 | 30 |
| Raskelf 2nds | 14 | 26 |
| Glasshouses | 14 | 25 |
| Northallerton Wolves | 14 | 22 |
| Rainton 2nds | 14 | 20 |
| | | |
| Division 7 | Played | Points |
| Little Ribston | 14 | 54 |
| Marton Cum Grafton | 14 | 46 |
| Arthington | 14 | 40 |
| Sessay 3rds | 14 | 39 |
| Ouseburn 3rds | 14 | 38 |
| Dacre Banks 2nds | 14 | 34 |
| Pannal 4ths | 14 | 34 |
| Studley Royal 4ths | 14 | 34 |
| Birstwith 3rds | 14 | 32 |
| Newton Le Willows | 14 | 32 |
| Ripley 3rds | 14 | 26 |
| West Tanfield 2nds | 14 | 3 |
| | | |
| Division 8 | Played | Points |
| Helperby 3rds | 14 | 47 |
| Middleham 2nds | 14 | 43 |
| Hampsthwaite 3rds | 14 | 41 |
| Scotton 2nds | 14 | 41 |
| Staveley 2nds | 14 | 39 |
| Killinghall 3rds | 14 | 38 |
| Burnt Yates 2nds | 14 | 37 |
| Knaresborough Forest 3rds | 14 | 34 |
| Burton Leonard 3rds | 14 | 33 |
| North Stainley 2nds | 14 | 26 |
| Ripon 3rds | 14 | 13 |
| Newby Hall 3rds | 14 | 12 |
| | | |
| Division 9 | Played | Points |
| Little Ribston 2nds | 12 | 45 |
| Bedale 2nds | 12 | 33 |
| Kirkby Malzeard 2nds | 12 | 33 |
| Wath & Melmerby 2nds | 11 | 27 |
| Galphay & Winksley 2nds | 12 | 26 |
| Ripley 4ths | 11 | 25 |
| Sharow 3rds | 11 | 24 |
| Thirsk 3rds | 11 | 23 |
| Studley Royal 5ths | 12 | 18 |