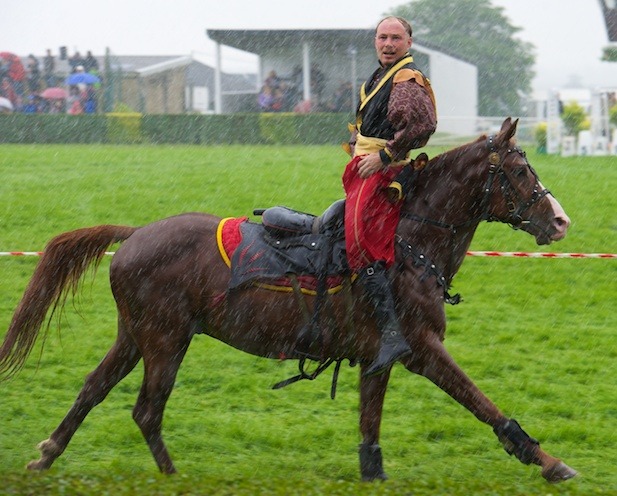 Organisers of the Great Yorkshire Show in Harrogate will offer to reimburse the trade stand holders for the two days they lost as a result of the cancellation of last week's agricultural showcase.
In a move which is expected to cost the Yorkshire Agricultural Society around £700,000, the Society will write to the 600 or so businesses offering the two thirds reimbursement which covers the cost of their stand.
The Great Yorkshire Show had to cancel the final two days of the three day event after unprecedented wet weather resulted in the car parks being unsafe to use.
Nigel Pulling, Chief Executive said:

It was a heartbreaking decision to have to make but we said immediately that we regard our trade stand exhibitors as important partners in staging the event. Under our terms and conditions no refund is due, but we recognise that for many, the loss of two days' business will have a severe impact at a time when trading is already challenging. Therefore, we have taken the decision today to offer this refund.

The cancellation is expected to cost the Society around £2m in ticket refunds, extensive remedial work to the car parks during the Show, cancelled attractions and displays, and reimbursement of trade stands.

Our remit as a charity is to support and encourage agriculture and we will continue to do that. Staging the Great Yorkshire Show and its sister event, Countryside Live remain at the heart of our activities as we continue to fly the flag for British agriculture.