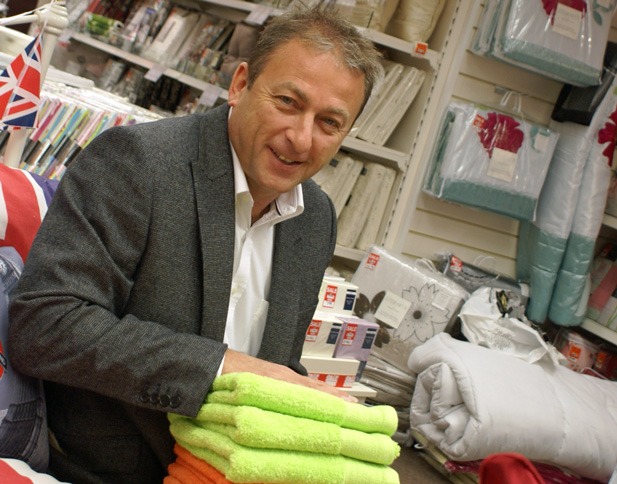 A Yorkshire based retailer has invested more than £300,000 in refurbishing three of its high-street stores within the last 12 months.
The Yorkshire Linen Co, which has more than 40 stores and employs in excess of 300 members of staff, has ploughed the money into its Harrogate, Leeds and Hartlepool stores, as part of its on-going support of the nation's high street.
Over the last four years the company has invested more than £750,000 on upgrading and updating eight stores, across its growing retail estate.
And, next week, a new outlet will open in the Portuguese resort of Albufeira, adding to the eight stores already well established in both that country and Spain.
The Yorkshire Linen Co was started in 1993 by Ross and Kirsteen Leventhal. In addition to shops predominantly located in the north of England, it also owns the Darley Mill Centre, on the outskirts of Harrogate near Menwith Hill, which it purchased in 2009.
Since then more than £250,000 has been spent upgrading the 17th century mill building and restoring the water wheel.
Mr Leventhal (pictured) said:

This continued investment in our stores is our commitment to supporting the UK's high street.

Shops up and down the country are having a very tough time. We have not been immune to the extremely challenging trading conditions, and we have had to realign our product offer and merchandising methods to compete.

However, by listening to our customers, we know exactly what they want in terms of stock on the shelves, plus the environment they prefer to shop in.

We are now on a much firmer footing and in a much stronger position to cope with the current economic climate."The vast majority of the investment in our stores has been spent re-designing and re-fitting the shop floor, making it easier for customers to navigate and find what they are looking for efficiently.

We are in our twentieth year and have gained an envious reputation for providing customers with a wide range of home textiles and decorative accessories for every room in the house, at fantastic prices.

Leeds was one of the first shops we opened and its early success helped pave the way for the rest to follow. More refurbishments are in the pipeline, and the possibility of opening new stores is definitely on the cards.