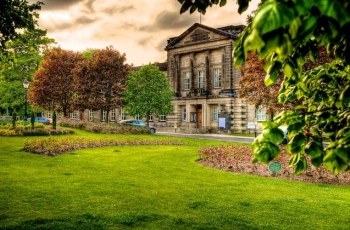 A funding pot for communities across the Harrogate district who are developing new and innovative projects in culture, arts and heritage is now open for applications. Organiser Harrogate Borough Council has £21,000 to give away from its 2012 Arts and Heritage Grants scheme.
Councillor Pat Jones, the council's Cabinet Member for Cultural Services said:

A review of our arts funding carried out this year has given us the chance to bring together a number of small grants schemes into this one funding pot.

This district is home to many events that encourage people to get involved in cultural and heritage projects many of which are organised by volunteers. Their good work brings pleasure to many who live in the district and also encourages others from outside to visit us.
Grants are available from £100 upwards. Previously there was a maximum of £1000, now applicants are able to apply for more than this but are asked that their request for funding considers the total grant fund and the scale of their project.
Applicants must show how their project meets one or more of these cultural objectives:
Encouraging innovation and creating new opportunities.
Enhancing opportunities for children and young people to engage in cultural activity.
Developing new audiences and addressing barriers to participation.
Developing creative partnerships.
Building skills and capacity within communities.
Improving the visitor offer and boosting the local economy
Applications can be made until 12 noon 11 July 2012.
Anyone interested in applying can download the application forms and guidance notes from www.harrogate.gov.uk/harrogate-4454 or call 01423 556188, email museums@harrogate.gov.uk (please put Arts and Heritage Grants in the subject heading of the email) or visit the Mercer Art Gallery.