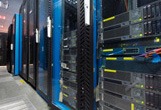 Harrogate-based Cloud services provider, InTechnology has today announced the acquisition of one of the UK's leading telehealth companies, United Telehealth (UTH), as part of its strategic plans for continuing growth. At the same time, it has taken a substantial stake in Healthsolve, a leader in the development of healthcare software.
The investments build on InTechnology's existing expertise as one of the country's few network providers to have accredited access to N3, the NHS network linking hospitals, medical centres and GPs.
Bryn Sage, chief operating officer at InTechnology said: 

The government has put out a challenge to technology leaders to help deliver an affordable and effective telehealth proposition. Our investments will enable us to add a patient-led managed telehealth service to our existing suite of managed data and telephony services, while providing budget holders in the clinical community with a viable, cost-effective and independent solution.
The acquisition of UTH includes the recruitment of the company's key scientific, technical and clinical staff while the investment in Healthsolve will allow specific healthcare applications to be developed to provide an end-to-end service from patient to medical expert.
Alan Payne, CEO of Healthsolve said:

We are delighted to be engaged in this innovative managed service from InTechnology. Our expertise in the healthcare sector will complement InTechnology's own longstanding experience and enables us to add real value by delivering the patient record system that underpins this service.
UTH-initiated pilot projects are already being conducted across the UK and InTechnology expects to launch its new telehealth service in the very near future.