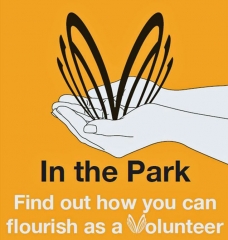 Harrogate Volunteer Centre 'V in the Park' event has been nominated for an ivo social funding award. The event will be part of the Big Picnic, an annual family day which attracts more than 5,000 people a year, with the aim of recruiting over 300 new volunteers during the summer of 2012. V in the Park will take place in the Sun Pavilions in Harrogate's Valley Gardens on 8th July.
The judges have met and the shortlist has been agreed, with 26 entries received, many of which are deserving of support. However, as ivo Founder Jamie Ward-Smith explained:
We could not shortlist everyone, as much as we would have liked to. Whilst it was a tough choice, we have managed to whittle it down to eight projects. It's now over to you to vote for your favourite to win!
There are three prizes up for grabs, a top award of £500 with two second prizes of £250 each. This means that the odds of winning are high so your vote will really count.
The competition criteria can be found in the original blog post. ivo were looking for events and activities that have the potential to bring people together to make social change happen and enable them to have some fun and do some good at the same time.
The shortlist is below with a click through to their full entry. Have a browse and once you've decided which one you want to vote for select their project in the Poll – it's as simple as that. Only registered ivo members can vote – sign up here if you want to join in – and you can only vote once, so make your choice carefully.
Voting will close at midnight on the 6th June, with the winner announced on the 7th, the last day of Volunteers' Week, a national flagship campaign run by the charity Volunteering England.
If you've been shortlisted, congratulations for getting this far and best of luck!
The Shortlist:
Reclaim Our name campaign – Manchester
 A youth-led organisation based in Manchester. We are all young people aged 14-21. We aim to promote the positive achievements of young people and also to challenge overly negative coverage in the media.
Harrogate Volunteer Centre 'V in the Park' event – Harrogate
 The event will be part of the Big Picnic, an annual family day run by a local voluntary organisation, which attracts over 5,000 people a year, with the aim of recruiting over 300 new volunteers during the summer of 2012.
Building Circles friendship project – Gloucestershire
 To run a social event for volunteers and people with learning disabilities to create lasting and supportive friendships.
Kemp Town Carnival, volunteer Thank You event – Brighton & Hove
 A celebratory event to say a special thank you to hundreds volunteers and workshop participants that take part in the annual Kemp Town Carnival.
Artcore, 'Together We Stand' community cohesion project – Derby
 A mural project that aims to bring together a wide variety of ethnic minorities residing in Derby to promote better community cohesion.
Hear Us Well Being Event – Croydon, London
 A summer social and well being event for people in Croydon who are affected by mental illness, their families, carers and staff.
Kate Mars 'From the Earth' community ceramics event – Bristol 
Community arts project led by 18-25 year old volunteers to provide an opportunity for local families to come together and engage in a creative activity during the summer holidays.
Sefton Green Gym Community Arts Project – Sefton
 A run of workshops taking place in the summer with an end result of a volunteer community made mosaic floor inspired by Sefton Green Gym allotment.
ivo is a social network connecting people and organisations who want to change their worlds. It provides simple to use social tools for people to share their passions for change in their community with others that have similar interests.  Members can get involved in community projects, network with professionals or find available help to support their cause.
ivo features include the UK's first national listing of volunteers willing to give their time plus video listings of volunteer opportunities and events. The network has also published over two thousand blogs that cover a wide range of news and experiences of volunteering and social action.
To vote follow the link:
www.ivo.org/ivo/posts/the-ivo-funding-competition-shortlist-is-out
See the Harrogate Event
ivo launched in 2012 following a pilot site known as as i-volunteer which ran for 18 months. This pilot was based on research of volunteers and volunteer managers by the former Red Foundation social enterprise which led to a closed beta site for volunteer managers that went live on International Volunteers Day in 2009. ivo is a registered UK charity.