The weather ended hopes of a full programme again this week but those that did play endured quite a miserable day weather-wise with a biting cold. Catching was going to be a challenge. Bishop Thornton are sitting pretty at the top of Division 1 after beating Killinghall by 7 wickets in a game reduced to 40 overs. Killinghall batted first and made 131-7 with a good all round display by the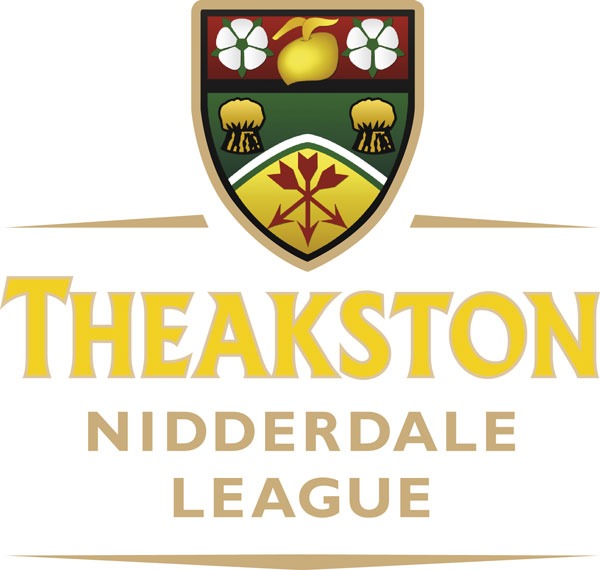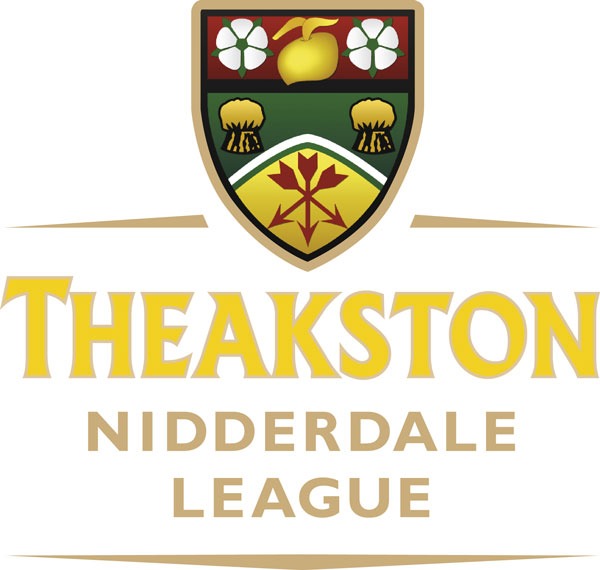 Thornton bowlers. In reply, an opening stand of 86 by Andrew Cullen (96) and Rob Nelson (23) did the damage. Blubberhouses join Bishop Thornton at the top with a big 106 run win at Goldsborough.
Covers and hard work by the ground staff produced a great surface which Blubberhouses made first use of and an opening stand of 136 between Steve Wilkinson (78) and Bill "Angry" Davies (65) built a solid platform for the visitors. Bash Khan (45) also chipped in. Mark Maceaney 3-21 and Dawood Waquas 3-39 were the chief destroyers for 'Houses with Goldsborough being bowled out for 159. Ben Mackrill (52) and Tommy Cockle (48) showed their class with the bat for Goldsborough.
Hampsthwaite had a good win at Spofforth by 24 runs. Openers Paul Taylor (31) and Andrew Boyle (30) gave the innings a solid start and Richard Barratt (46) delighted the crowd with some consistent leg side hitting. Andrew Taylor hit 61. For Spofforth, Graham Squires took 2-31 and Tom Clark 2-40.
Another good opening partnership between Tom Clark (45) and Pat Gannon (29) got the home side to 77 but then Ferez Asgar 3-59 and Andrew Boyle 3-27 pegged the home side back.
A late flurry of runs from Paul Fletcher (17) and Ben Nethersole (23) couldn't get Spoff over the line. Ouseburn (176-4) beat Alne (139-6) by 37 runs. Sam Parker top scored with 91 and Eddie Myers took 3-30 in the Ouseburn innings. Alne finished short with Eddie Myers hitting 32 and Sam Dale taking 3-38. In the other game to survive the weather Pannal beat Helperby by 33 runs.
DIVISION 2
Bolton Abbey (5) beat Newby Hall (1) by 2 wickets Newby Hall 192-6 (D Kelly 84 S Griffin 31; S Stewart 3-13) Bolton Abbey 193-8 (R Jain 39 K Holme 46)
Knaresborough Forest (1) lost to Raskelf (5) by 10 wickets Knaresborough Forest 153-8 (A Taylor 3-45)Raskelf 155-0 (T Reynolds 101* M Sigsworth 59*)
There was no play in the other fixtures at Darley, Masham, Sharow and Birstwith
DIVISION 3
Markington (1) lost to Ouseburn 2 (5) by 9 wickets Markington 133-9 (P Johnson 57; J Neale 5-27 T Wells 3-19) Ouseburn 134-1 (M Kinghorn 66 C Atkinson 30*)
West Tanfield (5) beat Killinghall 2 (1) by 7 wickets Killinghall 110-7 (A Davison 4-18) West Tanfield 113-3 (A Hodgkinson 38* R Farren 61*)
There was no play in the games at Burnt Yates, Hampsthwaite or Middleham
DIVISION 4
Burton Leonard 2 (6) beat Birstwith 2 (0) by 74 runs Burton Leonard 195-7 (M Stansfield 45) Birstwith 121 (C Milne 5-37)
Scotton (5) beat Thornton Watlass (1) by 8 wickets Thornton Watlass 16-3 (M Johnson 58) Scotton 162-2 (P Kirbitson 43 R Ellerker 75*)
There was no play in the games at Newby Hall, Pannal Ash, Ripon or Thornton-le-Moor
DIVISION 5
Alne 2 (4) beat Pannal 3 (2) by 28 runs Alne 148 (M Taylor 3-30)Pannal 120-8 (S Taylor 47; S Raper 4-36)
Boroughbridge (5) beat Spofforth 2 (1) by 15 runs Boroughbridge 135-8 (L Fletcher 50) Spofforth 120-4 (A Cox 44; L Fletcher 4-26)
Harrogate 4 (6) beat Goldsborough 2 (0) by 3 runs Harrogate 101-6 (C Edmondson 36) Goldsborough 98 (H Weatherall 4-31)
Ripley 2 (5) beat Studley Royal 3 (1) by 13 runs Ripley 143-8 (T Hunter 53; J Harris 3-31) Studley Royal 130-9 (R Grime 32; M Hemmings 5-27)
There was no play in the games at Pateley Bridge and South Kilvington
DIVISION 6
Blubberhouses 2 (5) beat Rainton 2 (1) by 31 runs Blubberhouses 129-9 (A Maltas 40; J Greenwood 3-39 P Slee 5-18) Rainton 98-8 (S Brown 3-29)
Raskelf 2 (1) lost to Knaresborough Frs 2 (5) by 95 runs Knaresborough Frs 151 (M Wilkinson 57; J Wilson 3-14 P Sweet 3-43) Raskelf 56 (A Lee 4-5 J Ainsley 4-18)
There was no play in the games at Bishop Thornton, Glasshouses, Helperby and Spennithorne
DIVISION 7
Little Ribston (5) beat Marton-cum-Grafton (1) by 5 wickets Marton-cum-Grafton 139-9 Little Ribston 140-5
Pannal 4 (1) lost to Arthington (5) by 3 wickets Pannal 89-9 Arthington 90-7
There was no play in the games at Newton-le-Willows, Ouseburn, Ripley or Studley Royal
DIVISION 8
Burton Leonard 3 (0) lost to Killinghall 3 (6) by 9 wickets Burton Leonard 87 (H Ashman 3-25 J Russell 3-30) Killinghall 88-1 (J Russell 56)
Knaresborough Forest 3 (0) lost to Scotton 2 (6) by 32 runs Scotton 147-9 (A Fallon 42 C Harrison 41 P Munt 31; G Threlfell 4-45 D Miller 3-26) Knaresborough Forest 115 (S Clapperton 41; G Harrison 3-34 C Lloyd 3-15)
Ripon 3 (5) beat Newby Hall 3 (1) by 1 wicket Newby Hall 110-9 (S Chappell 31; S Jarvis 3-8 A Stainton 3-40 A Craggs 3-22) Ripon 113-9 (G Spencer 32; R Mitchell 3-10)
There was no play in the games at Hampsthwaite or Staveley
DIVISION 9
Sharow3 (6) beat Studley Royal 5 (0) by 8 wickets Studley Royal 126 ( J Rowatt 5-18 I Hilton 4-23) Sharow 127-2 ( I Hilton 43* J Crowley 49*)
There was no play in the games at Galphay, Kirby Malzeard or Wath & Melmerby