Harrogate Symphony Orchestra has revealed the popular classics that have successfully made it onto its summer concert programme after the public were invited to vote for their favourites.
Conductor Bryan Western said the "You Choose" competition received hundreds of entries and produced some surprising results, as well as some more traditional selections.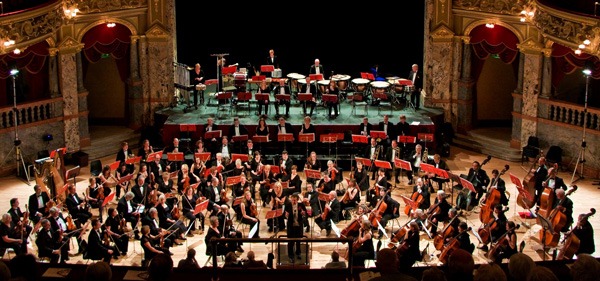 The Summer Concert will be held on June 23 at the Royal Hall and features the Hebrides Overture by Mendelssohn, Finlandia by Sibelius, Vltava by Smetana, In the Steppes of Central Asia by Borodin, extracts from Swan Lane and Tchaikovsky's 1812 Overture.
Mr Western said:
The highlight of the evening will be the Rachmaninov Piano Concerto No 2 performed by renowned pianist Julian Saphir on a Shigeru Kawai Concert Grand.

We're delighted to be performing a concert programme that has been chosen by the audience and we hope that by playing some of the Harrogate district's favourite music we'll also encourage new people to come along and give classical a try.

It promises to be a fantastic event with some incredible music and a little bit of something for everyone.
The orchestra recently enlisted the support of Harrogate born actor and director Hugo Speer to help promote its events to new and existing audiences and Mr Speer, who was at Harrogate Symphony Orchestra's sell out concert in March, is hoping to attend the summer performance.
Tickets for the Harrogate Symphony Orchestra Summer Concert on Saturday June 23rd are available from the Harrogate Theatre Box Office Tel: 01423 502116.
For regular updates from Harrogate Symphony Orchestra follow www.twitter.com/HSOHarrogate or www.facebook.com/HarrogateSymphonyOrchestra