Harrogate businessman Nick Lawson is celebrating after running the 192-mile Coast to Coast route, aiming to raise £10,000 to support friend Shannon Davis who is receiving specialist treatment to help her walk again.
Shannon, 38, is having stem cell treatment in India after being paralysed following a near fatal car crash five years ago.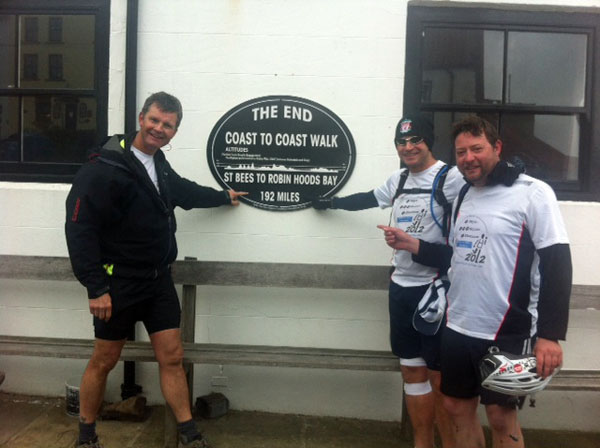 Nick, 34, ran from St Bees in Cumbria to Robin Hood's Bay in North Yorkshire, completing the route in four days and running for 42 hours in total. Friends Andy Gibbon and John Hartley cycled the route alongside him, acting as his support crew, and two more friends, Leigh Woolard and Andrew Brown, joined the cause along the way.
Nick said:
We did what it took to get to our destination, no matter the obstacles thrown at us, and we all agreed that for us this was nothing for what Shannon has to go through each day of her life, from adjusting post-accident to trials and tribulations of the pioneering treatments she is currently undergoing to help her realise her goal of walking again.

Every day is a challenge for Shannon, and I really want her to realise her dream of walking again
While Nick's challenge is over, he is continuing to raise funds to support Shannon.
To donate money and sponsor Nick please visit www.active.com/donate/coast2coast4shannon and for more information on Shannon's story please visit www.shannondavisjourney.com