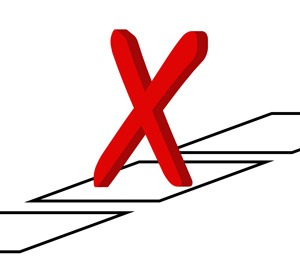 Elections being held in the Harrogate district on Thursday, 3 May 2012 are for the rural wards only of Harrogate Borough Council:
Ward – Current councillor
Bishop Monkton – Ian Galloway
Boroughbridge – Robert Windass
Claro – Anthony Alton
Killinghall – Michael Harrison
Kirkby Malzeard – Margaret Atkinson
Lower Nidderdale – Christine Hill
Marston Moor – John Savage
Mashamshire – Nigel Simms
Newby – Nick Brown
Nidd Valley – Les Ellington
Ouseburn – Martin Leather
Pateley Bridge – Stan Beer
Ribston – Caroline Bayliss
Spofforth with Lower Wharfedale – Shirley Fawcett
Washburn – Richard Grange
Wathvale – Chris Brown MBE
There are no elections in the urban wards for Harrogate Borough Council in Harrogate, Knaresborough and Ripon.
Deputy Returning Officer, Peter Jordan, is encouraging people living in the rural areas to make sure they are registered to vote in time for the elections on 3 May. He added: "As well as elections for the rural seats on Harrogate Borough Council, a number of rural parish councils will also be holding elections. You must be on the electoral register to have your say on who sits on your council. If you have recently moved to the area, or moved house, it is important to make sure that you register at your new address otherwise you won't be able to vote.
Peter Jordan said: 
It only takes a few minutes to complete a registration form but you must make sure we receive it by Wednesday, 18 April to be able to vote in the elections this May.
Registration forms are available by calling 0845 300 6091 or you can print a form from www.aboutmyvote.co.uk
Barbara Line Regional Manager for the Electoral Commission, the independent elections watchdog, is also reminding voters that they can still vote even if they can't make it to the polling station on 3 May.
Barbara Line added: 
Even if you will be away on holiday, or think you might be caught up in work, you can make sure you have your say by applying to vote by post or proxy. You can print off the forms from www.aboutmyvote.co.uk