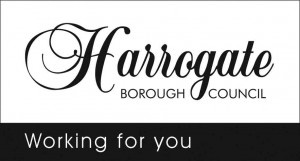 At its meeting this evening (1 February 2012) Harrogate Borough Council's Cabinet unanimously agreed to recommend to the full council the consolidation of its main office premises in Harrogate into a new building proposed for the current North Yorkshire Police Station site at North Park Road, Harrogate.
These proposals also include the option for a partnership arrangement with North Yorkshire Police to provide a town centre police station in the longer term.
Last October, the council authorised negotiations with owners of three sites in Harrogate and one at Pannal. The current police station site has emerged as the recommended option from a detailed list of six options looking at the capital and long term running costs of providing a new building or renovating existing buildings.
On 8 February, the full council will be asked to approve the acquisition of the Police Station site, the development of a design which can be submitted for planning consent and then, through competitive tender, the appointment of a building contractor. The estimated scheme cost is £12.4 million which would be funded by prudential borrowing and the sale of the existing sites at Crescent Gardens, Knapping Mount, Scottsdale House, Springfield House and Victoria Park House.
The cost of borrowing would be covered by savings from staff reductions of about 12 staff from the 500 staff expected to move into the new offices. It is anticipated that this could be achieved through natural staff turnover. Further efficiencies are also likely from the consolidation of staff on one site.
The council has acquired, or inherited, office space on an ad-hoc basis since local government reorganisation in 1974. As a result, the council has a range of disparate and disjointed properties which are generally unsuited to modern work styles. The buildings vary in amenity and maintenance standards with significant under–investment in planned maintenance over many years. In addition, having customer contact points at separate locations hinders the council's corporate objective of quality service delivery.
All seven members of the Cabinet supported the recommendations contained in the office accommodation report.
Councillor Don Mackenzie, Leader of the Council, said:
We recognised that decisive action must be taken now to enable the council to continue to provide our residents with high quality services at lower cost in the years to come. Bringing our main administrative office staff based in Harrogate into a single building will make it easier to achieve fundamental efficiencies and save money.

Selling our existing office buildings could generate an investment of up to £30 million into the district's economy. Our residents will have the benefit of a purpose built council office in the centre of town, close to public transport and providing direct access to all council services, as well as the police. We believe that this decision, to be approved by council next week, is the right one for our residents and for our employees, whilst also supporting the local economy, creating homes and jobs, and reducing carbon emissions.
Chief Constable Grahame Maxwell said:
This is a welcome development which will pave the way for a permanent town-centre police base for the future. It also makes sound financial sense to co-locate and share premises with our partners, ensuring we both have a purpose built, accessible and sustainable base, providing the best value for money for the people of Harrogate.