Both Harrogate and Knaresborough have been selected from more than 1,000 entries to take part in the 2012 Royal Horticultural Society (RHS) Britain in Bloom UK Finals. Harrogate is one of only 73 finalists.
Ranging from small rural villages to major industrial cities, each finalist is aiming for a gold medal, and the coveted title of category winner. Harrogate has been placed into the Small City category, alongside Loughborough, Crawley, Gosport and Taunton. Knaresborough is in the large Town category.
RHS Britain in Bloom is the nation's largest environmental campaign and involves more than 200,000 volunteers, but it touches the lives of us all. Last year, the RHS released a report showing how the campaign is making a major difference to the social, environmental and economic health of the country†. Examples of key findings are that community gardening reduces crime and encourages social cohesion.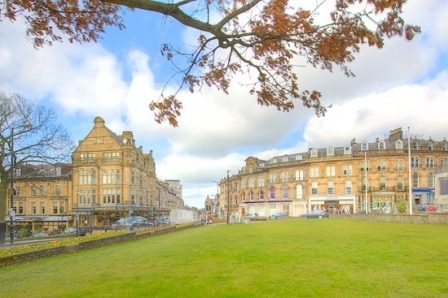 Sue Biggs, RHS Director General, said:
RHS Britain in Bloom would be nothing without the enormous number of volunteers who are committed to greening up their corner of the nation – dynamic people, all wanting to make the UK a better place to live. Together they plant more than 115,000 trees, 352,000 shrubs and 21.6 million plants and bulbs annually. The positive impact this has on the environment is enormous. It is an absolute honour for the RHS to be associated with these groups and individuals and I wish Harrogate the very best of luck.
Started in 1964 by the British Tourist Authority as a way of marketing the nation through floral displays, today RHS Britain in Bloom is a campaign that brings communities together to enhance the look, feel and pride of a place, through gardening and environmental projects. Although the campaign runs all year round, during the run-up to the judging tour, communities throughout the UK unite in an effort to impress the RHS judges.
The judging panel will tour in July, awarding points against three key criteria – horticultural achievement, community participation, environmental responsibility.
The 2012 RHS Britain in Bloom results will be announced in October at a special Awards Ceremony in St Peter Port, Guernsey.
Full List of entries