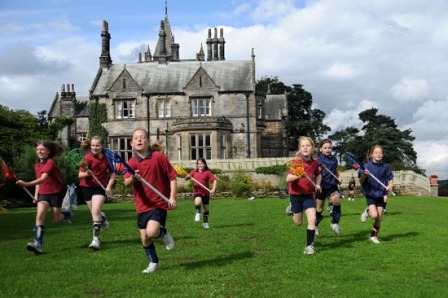 Inspectors have awarded an independent prep school in North Yorkshire their ultimate accolade.
In a report just published, members of the Independent Schools Inspectorate (ISI) describe the quality of teaching, and the pupils' achievements at Belmont Grosvenor School as "excellent" – their highest-possible rating.
And the school's Early Years Foundation Stage (EYFS) provision – for children up to the age of five – has been rated "outstanding".
Belmont Grosvenor School, along with its Magic Tree Nursery, is based at Swarcliffe Hall, Birstwith, on the outskirts of Harrogate, and caters for children from the age of three months to 11 years.
A team of four inspectors from the ISI – the independent sector's equivalent of Ofsted – spent a week at the co-educational prep school, observing all aspects of school life, from the quality of lessons and teaching, to extra-curricular activities, pastoral care, leadership at the school and relations with parents.
The ISI uses four different ratings – with "excellent" the highest grade they can award a main school and "outstanding" the top honour for EYFS provision.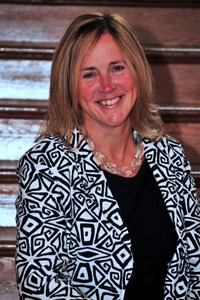 Headteacher at Belmont Grosvenor School, Jane Merriman (pictured right), said she was extremely proud of the findings of the ISI report and added:
I am overjoyed that the high standards of teaching and the achievements of pupils here at Belmont Grosvenor School have been recognised by the ISI.

This glowing report highlights the excellent all-round education that we offer children, enabling them to fulfil their aspirations and potential.
Students at Belmont Grosvenor School, set in 20 acres on the edge of the Yorkshire Dales, study a "high quality and demanding curriculum" says the report, and their attitudes to learning, quality of their learning, and quality of their teaching are all described in the report as "excellent".
"Pupils are mature, courteous and caring. They display high levels of consideration for one another and show respect for their teachers through exemplary manners and excellent behaviour," continues the report.
Inspectors heap praise on the quality of the school's curriculum and extra-curricular activities.
"The excellent, broad and well-balanced curriculum, together with an outstanding range of extra-curricular activities, trips and visits supports pupils' learning extremely well," say inspectors, who praise the pupils' sporting achievements, as well as music and speech and drama.
"These successes make a highly significant contribution to excellent personal development," adds the report.
Pastoral care at Belmont Grosvenor School is highlighted in the report as being "excellent" with inspectors saying: "An emphasis is placed on developing confidence, making the most of pupils' abilities, developing a healthy lifestyle and respecting diversity."
Inspectors praise the leadership and management at Belmont Grosvenor School – and highlight the "excellent" links with parents, carers and guardians.
The highly-positive report prepared by the ISI inspectors goes on to describe the EYFS as "outstanding" in all aspects – including leadership and management, quality of provision and the way children's individual needs are met.
"Effective teaching encourages independent thinking and promotes in children confidence and an eagerness to learn.
"Children are safeguarded and cared for exceptionally well, Their personal development is excellent.
"The indoor and outdoor environments are used to their full potential, and children develop their imagination and acquire problem-solving skills through an excellent range of activities and resources," say inspectors.
Praising the hard work and dedication of the staff, Fran Trowell, Chair of the Governors at Belmont Grosvenor School:
As a Governor, but also a parent, this report confirms everything I already know about Belmont Grosvenor, that it is an excellent school with a highly talented and dedicated staff who create a wonderful learning environment for our children.