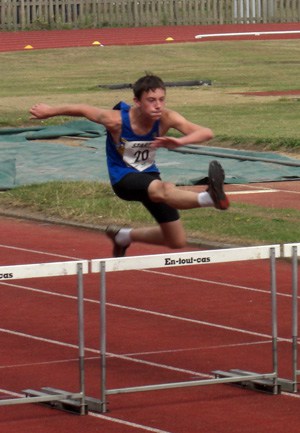 St John Fisher's pupil Jacob Fincham-Dukes has had a fine start to the 2012 athletics indoor season.
Having moved up from the top aged under 15s to the bottom aged under 17s age group, a tougher year was expected.
In the first major event of the year, in the Northern Indoor Championships over the weekend of the 14th/15th January at Sheffield EIS, Jacob competed against the top athletes from the North of England and came away with three medals and a series of personal best performances.
In the long jump Jacob pocketed the Gold Medal with a huge jump of 6.72m, increasing his previous best by 63cm's and moving him to the top of the u17 national rankings.
A silver medal followed in the triple jump with a new best of 12.40m and Jacob won a bronze medal in a tough 60 metre hurdles event, again in a personal best time. Jacob now heads off to Birmingham Arena on the 26th February 2012 for the National Indoor Championships.