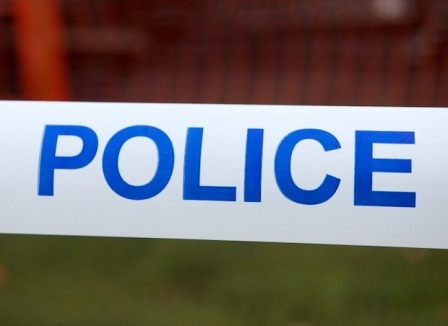 Harrogate police are appealing for witnesses after a rock was thrown at a school bus.
A 13-year-old boy suffered slight injuries to his hand when the impact shattered the rear window of the bus showering him and his schoolmates with broken glass.
The bus was carrying a group of children from the Wetherby area to St Aidan's and St John Fisher schools when the incident occurred on Hookstone Drive at around 8.30am on Thursday 1 December 2011.
The bus was stuck in slow moving rush hour traffic when the suspect approached shouting insults at the children travelling on the back seat of the bus, before spitting on the window and then throwing the rock.
The bus driver was unaware that the incident had occurred therefore he didn't stop at the scene.
A few days later the same suspect was again abusive to the children on the bus as they passed him on Hookstone Drive.
Officers are appealing to anyone who can help identify the suspect to get in touch. He is described as aged between 16 and 20 years old, of average height, with short dark hair.
PC Tom Jackson, of Harrogate Police, said:
I am keen to identify this individual whose behaviour amounts to bullying and has obviously caused great upset to the young boys involved.

I am appealing to anyone who witnessed the incident itself, or has any idea who the suspect might be to contact the police or Crimestoppers with information.
Anyone who can help the police with their enquiries is urged to contact North Yorkshire Police on 101 – select option 2 – and ask for PC Tom Jackson or Harrogate police.
Alternatively, Crimestoppers can be contacted anonymously on 0800 555 111, quoting reference 12110205022.