Guests at a charity fundraising ball at Wighill Park this weekend will be hoping they hit the jackpot after jewellery firm Townsends of Wetherby revealed one of the 100 pairs of earrings it has donated is made of genuine diamonds.
Tan's Party will be held at The Priory, Nr Wetherby on Saturday (September 24) in memory of mum of two Tanith Butters who lost her battle with breast cancer three years ago at the age of 35.
Around 400 guests are expected at the event, the third annual party in Tan's memory.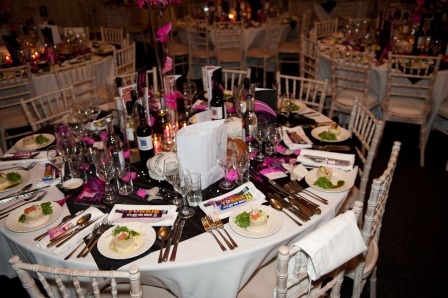 Kirsty Wilson Close, one of the organisers behind the glittering black tie event explained further:
Townsends have given us 100 pairs of gem earrings which we will be selling to guests at £10 a pair in aid of Breakthrough Breast Cancer but for one lucky lady the jewellery box will contain the real thing.

So far the Tanith Butters Tribute Fund has raised £45,000 for Breakthrough Breast Cancer through events and donations and the diamond lottery will be a huge boost to our fundraising efforts.

It will also add a bit of extra excitement to what is certain to be a lively and enjoyable event.
Guests can take their earrings along to Townsends on Cross Street after the party to find out if they have the genuine article.
For further information about the Tanith Butters Tribute Fund for Breakthrough Breast Cancer visit
www.tans-party.org or www.breakthrough.tributefunds.com/tanithbutters or to enquire about tickets to the event email tansparty@tans-party.org