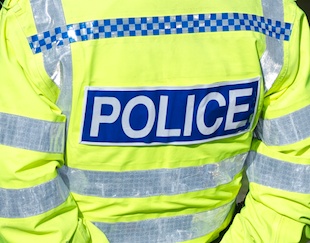 Police in Hambleton and Richmondshire are warning shop staff not to fall victim to a con known as "ringing the changes".
This advice follows an attempted fraud at the Co-operative store on Ainderby Road in Northallerton on Friday 9 September 2011.
Two women filled a trolley before paying the £200 bill in £20 notes. When the cashier had counted the money, the women asked for the cash back so that they could check the amount. The fraudsters used slight of hand to remove a number of the bank notes and handed the money back. The women distracted the shop worker so that the money was not recounted before being placed into the till. The fraudsters then made an excuse and demanded a full refund of the money.
The staff working in the shop realised that the women were acting suspiciously and quickly spotted the fraud. The pair were arrested by an off duty police officer in the co-op.
The two 18-year-old women, from Manchester, were arrested on suspicion of fraud by false representation. They have now been charged with this offence and will appear at Northallerton Magistrates' Court on Friday 23 September 2011.
PC Nick Hill, of the Northallerton Safer Neighbourhood Team, said:
Thanks to the vigilance and quick actions of the staff the two women were not successful in their attempt to steal from the shop.

It is clear by the fact that the pair had travelled from Manchester that criminals are prepared to cover significant distances to commit crime.

I believe that this pair, or other people using the same type of fraud, may have visited other retailers in the area to commit similar offences. I ask that anyone who thinks they may have been a victim to contact the police as soon as possible."

I am asking retailers to be aware of this type of fraud and to take some simple steps to avoid being a victim of this crime.

Staff should be aware of people using cash to make high value purchases. If a shopper asks for the money back so that they can check I would suggest that the staff member counts it for them. Do not give the potential fraudster to handle the money even for a moment.

If there is a CCTV system is installed, make sure that it has a clear view of customers. If you don't have a CCTV system consider installing one.

Report any suspicious behaviour to the police immediately, taking note of the offenders' descriptions and if possible the vehicles they are using.
If you have been a victim of a similar offence or can help to indentify anyone involved please contact PC Nick Hill at Northallerton Police Station on 0845 60 60 24 7 quoting reference number 12110153194. Or call Crimestoppers anonymously on 0800 555 111.