The students of St John Fisher Catholic High School in Harrogate have achieved once again, an outstanding set of GCSE results for Summer 2011.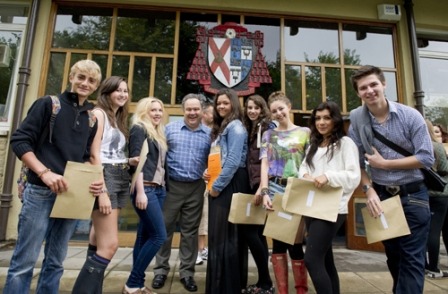 Head Teacher Paul Jackson celebrates GCSE achievements of St John Fisher students
The school has maintained its consistently high standards of achievement at GCSE, this year obtaining its highest ever figure of 82.5% students achieving 5 or more good GCSEs with English and mathematics. The school was also particularly pleased with its best ever performance at the higher A*/A grades.
Headteacher, Mr Paul Jackson, said that he was proud of the continued achievements of all students at the school and :
These results reflect the hard work and effort of our students so ably supported by their teachers and parents.

St John Fisher celebrates highest ever GSCE results