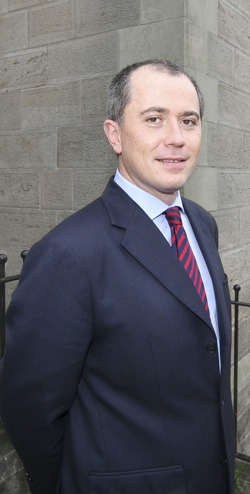 A niche family law firm that launched in Harrogate last year is to be officially recognised as a leader in its field in one of the legal profession's most prominent guides this autumn.
Chambers UK, an independent guide to the legal profession, lists Harrogate Family Law as one of the Leaders in their Field in the 2012 edition of the publication which is launched in October.
The firm's ranking position in the field of family law will be revealed in October. Rankings are assessed on criteria that include technical legal ability, professional conduct, client service and commercial awareness.
Lawyer Andrew Meehan, who founded the firm, was named in last year's Chambers UK edition as Yorkshire's up and coming family lawyer.
He welcomed the news that one of Harrogate's newest firms had been recognised so prominently.
Andrew Meehan:
Chambers researchers speak extensively to lawyers and clients when compiling their guide so a listing like this for a firm in its first year of operation is highly significant

We have just been told by Chambers that we will have recommended lawyers and firm rankings in the field of family/matrimonial in the forthcoming edition but we will have to wait until publication to find out exactly how we rank against other recommended law firms in the region.