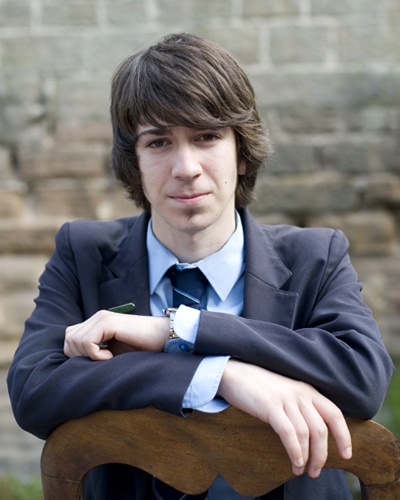 A 15 year old Harrogate student has quite literally enjoyed a taste of science at St Andrews University, Edinburgh. St John Fisher Catholic High School pupil Cedric Conboy was selected to take part in a national scheme that introduces the merits of a scientific higher educational route to the nation's academically gifted and talented youngsters.
Identified by his science teacher as a prime candidate to benefit from the scheme, Cedric was the only pupil from Harrogate to attend the three-day event at St Andrews. He teamed up with like-minded secondary school students from all over the UK to conduct a range of visually engaging scientific experiments in the physics and astrology laboratories, and experience the social side of one of the UK's best universities.
"It was a great privilege to experience the science offering at St Andrews at such an early stage of my pathway options," said Cedric.
"I was very impressed by the facilities and staying at the University was a lot of fun. The experiments we conducted were fascinating and included making our own ice cream out of liquid nitrogen, cream and fruit. I hadn't considered a career in science, but this experience has definitely left me with a greater interest in chemistry, and I will definitely look at St Andrews when the time comes for me to apply for universities."