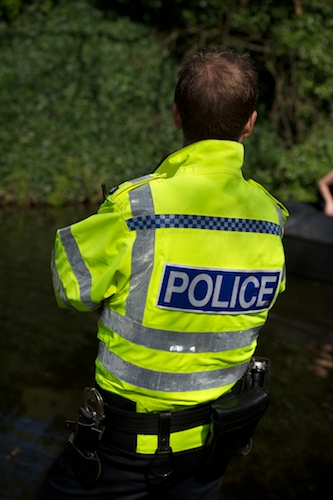 York police are asking for help to trace a cyclist who rescued a 4-month-old baby girl from the River Ouse.
At around 9.30am this morning (21 July 2011), the baby was being pushed in her pram by her 31-year-old mother near Lendal Bridge in York. The mum stopped to fasten the coat of her other child, when the pram rolled into the river.
The cyclist, who rode from the direction of the Aviva building, stopped and leapt into the river, pulling the pram and child to safety. He then rode off before the child's mother had a chance to get his name.
Police Sergeant Fiona Willey, of the York Safer Neighbourhood Team, said: "I am urging the man to come forward as the baby's mum would like to thank him personally for his bravery.
"Although the mother is naturally shaken and upset I am pleased to be able to report that the child suffered no harm as a result of the incident.
"The man's quick thinking and actions meant the baby was only in the water for a matter of seconds. I have no doubts that he prevented a tragic outcome to this incident.
"I ask the man or anyone who can help to identify him contact the police as soon as possible."
If this was you or you can help to identify the man please contact PS Fiona Willey on 0845 60 60 24 7 quoting reference number 12110120971.