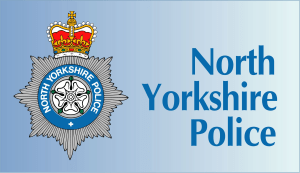 Police are making a fresh appeal to trace a thief who poses as a Big Issue salesman.
The latest thefts of mobile phone and money occurred on Friday 8 July 2011 from estate agents in Pickering and Filey and a public house in Scarborough. He also stole a 9ct gold ring from a customer at a shop in Whitby.
The suspect walked into each of the businesses carrying a number of Big Issue magazines which he claimed to be selling. He placed the magazines over the unattended items or used them to distract people in the premises before stealing phones and cash.
The offender, who is aged in his late 20s to mid 30s, is around 5ft 6in to 5ft 7in tall with a thin build, short black hair and a dark skin tone. At the time of the offences he was wearing a black raincoat or jacket over a white tee-shirt.
The man who carried out these thefts is suspected of committing similar offences in York, Harrogate and Ripon between 2 April and 16 May this year.
Jim Allen, an investigator in the Crime Management Unit at York, said: "If this man enters your shop please contact the police immediately.
"I urge anyone who has information that could help to identify this man to come forward straight away.
"I also ask that if anyone else has been a victim and has not yet reported it to come forward as soon as possible.
"It is not believed that the man is a genuine Big Issue representative as he does not have any identification and does not wear the uniform provided to the salespeople. Furthermore, the people who sell the Big Issue work on the street and do not enter commercial premises to offer the magazine for sale."
If you can assist to identify the man responsible for these thefts please contact Jim Allen at York Police Station on 0845 60 60 24 7 quoting reference number 12110112937. Or call Crimestoppers anonymously on 0800 555 111.