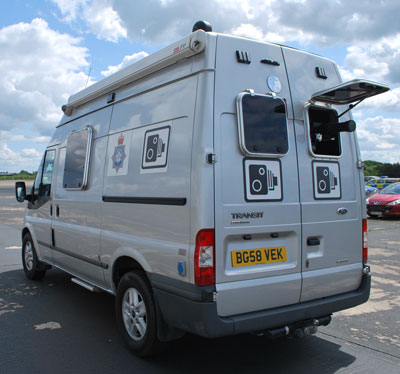 North Yorkshire Police will be carrying out mobile safety camera enforcement on the following roads between 13 July and 20 July 2011.
A171 Scarborough to Whitby
A171 Whitby to the Cleveland border
A64 Scarborough to Malton
A64 Malton to York
A169 Pickering to Whitby
A165 Scarborough to Humberside border
B1257 Helmsley to Stokesley
A61 Ripley area
A629 Skipton
A56 Thornton In Craven
Silver Street, Barton, Richmondshire
Leeming Lane, Catterick Village
A1039 Flixton
A19 Crathorne
B1222 Naburn
Broadway, Fulford, York
Murton Way, York
Strensall Road, York
York Road, Haxby
A64 Hopgrove to Tadcaster
A1237 York outer ring road Earswick – Hopgrove
A64 Hopgrove – Tadcaster
Beckfield Lane,York
Tadcaster Road,York
Malton Road,York
B1228 Grimston Bar – Elvington
Huntington Road,York
Millfield Lane,York
Stockton Lane,York
The mobile safety cameras will be in operation at the above sites at various times during the dates stated. Cameras will not be in use on the above routes all day, every day. The above locations were accurate when this news release was produced.
Due to operating constraints at some of our sites, the mobile safety camera locations may change on occasions without prior warning.