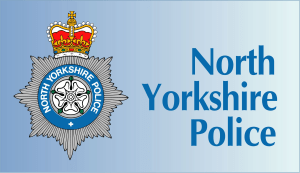 Changes to front counter services at the majority of police stations are due to come into operation, North Yorkshire Police has announced.
The adjustment to opening times, together with a promotion of alternative ways to contact local officers, follows a major review which analysed public usage of police stations and police offices.
Harrogate Safer Neighbourhood Command
www.northyorkshire.police.uk/harrogate
Harrogate Police Station     Mon–Sun 0800–0000 (was Mon-Sun 0700-2300)
Knaresborough Police Station*     Mon-Fri 0830-1700 (was Mon-Sun 0800-2000)
Ripon Police Station     Mon-Fri 0830-1700 (was 0800-2000)
Boroughbridge     Open by appointment only (no change)
Pateley Bridge Community Office     Open by appointment only (no change)
Superintendent Ken McIntosh, Harrogate Safer Neighbourhood Commander, said:
"I am confident that the review of our front counter services will allow us to focus on improving customer service. All stations within the command remain accessible, there are alternative arrangements for out of hours which continues to work well.
"We have ensured that the emphasis remains on both the rural areas and the market towns, and we will continue to work in partnership with other organisations to identify new opportunities for providing front counter services.
"Whilst the work continues on schedule and is gathering pace for the new Harrogate Police Station, provision is in place for a Local Police Station within Harrogate Town Centre. This will enhance the service already provided by the current station. We are hopeful that this facility will be open by late Autumn, providing additional service to the communities of Harrogate and the surrounding areas.
"The reorganisation has undoubtedly taken funding and efficiencies into account, but can give my assurance that there has been an immense amount of work behind the scenes that will result in us being able to provide a first class service to our communities."
* Please note: in a communication in April 2011, it was incorrectly stated that front counter services were due to extend at Knaresborough Police Station. North Yorkshire Police sincerely apologises to members of staff at the station and to local residents for any confusion this error caused.
The review was part of a wider programme of change instigated by Chief Constable Grahame Maxwell in response to Government funding cuts which left North Yorkshire Police facing an unprecedented level of savings to achieve over the next four years. This equated to a potential funding gap of about £20m by 2014-15 from our current budget of £139m.
The findings determined how the service could be adapted where current arrangements and resources did not match demand.
Taking this data into account, North Yorkshire Police is due to change the opening hours of front counters at most local police stations and offices on Monday 4 July.
However, front counter services at the two most operationally demanding locations, York (Mon-Sun 0800-0000) and Scarborough (Mon-Sun 0800-0000), remain unchanged.
Opening times will be publicised locally and at the particular police stations and offices. They will also be clearly outlined on the North Yorkshire Police website www.northyorkshire.police.uk
The overall service is now called Business and Administration Services and comes under the portfolio of Gary Macdonald, the Director of Financial Services. Sarah-Jayne Humphries is the Customer Relations Manager in day-to-day charge of front counter services across the force.
Temporary Deputy Chief Constable Tim Madgwick said: "Our demand data indicates the changes to front counter services will have little or no impact on the communities we serve.
"Outside of the revised opening times, people will still be able to make appointments to see their local Safer Neighbourhood Team, and we will continue to make full use of mobile police stations, public events and local facilities to hold surgeries to maximise engagement opportunities.
"I can reassure residents that North Yorkshire Police we will continue to deliver operational services on a 24/7 basis."
Additionally, there are a number of alternative ways in which residents can access North Yorkshire Police services and contact local officers. These include:
By telephoning the Force Control Room on 0845 60 60 24 7 (always dial 999 in an emergency)
Through the North Yorkshire Police website – www.northyorkshire.police.uk
By email – your Safer Neighbourhood Team can be contacted directly, go to their dedicate page on the force website
Other police offices in the locality that will have differing opening hours
North Yorkshire Police will continue to explore further opportunities with partner agencies, such as councils, to see where collaborative and co-location services can improve customer satisfaction and mutual efficiencies.
Mr Madgwick added: "We will continue to assess the demand for front counter services and the impact on our local communities. We will be using this information to inform and shape our service delivery in the months and years to come."