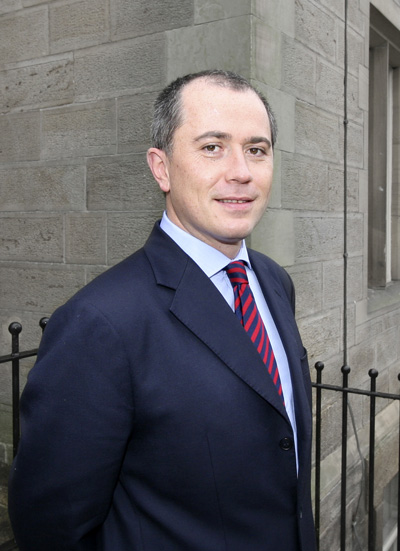 A family law expert from Harrogate is going head to head with one of Britain's top divorce lawyers in a national debate on the state of marriage.
Andrew Meehan of Harrogate Family Law has been invited to join a Law Society panel in London alongside Ayesha Vardag, who famously secured a win for German Heiress Katrin Radmacher in a Supreme Court divorce hearing that led to the recognition of prenuptial agreements by British courts.
"The Government's proposals for marriage reforms have got everyone talking and wondering if this is the end of marriage as we know it," said Andrew, a specialist divorce lawyer and regular media commentator on pre-nuptial agreements.
"This is likely to be a hotly debated topic and there are some very influential people on the panel."
Debating alongside Andrew Meehan and Ayesha Vardag will be Anastasia de Waal, Chair of Parentline Plus, and Dr Samantha Callan, a research and policy expert on family relationships.
"Family law is in the headlines a great deal at the moment thanks to some very high profile and acrimonious divorce cases," Andrew explained.
"However, contrary to many people's thoughts, a "Rottweiler" for a family lawyer is the very last thing you need. The more cornered your spouse or former partner feels, the more costly it is likely to be, both financially and emotionally."
Mr Meehan launched Harrogate Family Law last year and frequently delivers training and comment to other solicitors and barristers in the fast-moving field of pre- and post-nuptial agreements.
He is the regional chairman of Resolution, the country's leading association of specialist family lawyers, and one of a growing number of lawyers specially trained in collaborative family law, a progressive way of resolving issues such as divorce and separation.
The Law Society debate, "Is this the end of marriage as we know it?" will be attended by members of the public, legal professionals, academics and journalists.
Law Society Chief Executive Desmond Hudson said the panellists hoped the event would encourage education, training and thought leadership.
"They will consider whether these reforms are a sign of progress, or if the bell is tolling on the end of the institution of marriage," he said.
The debate will be held at The Law Society, Chancery Lane, London, on July 7.