Police in the Selby area are appealing for the public's help following the theft of a motorcycle.
The Husaberg FE 650 S Supermoto bike was taken from the back of a Renault Master van parked at an address on Byram Park Road, Byram, near Knottingley, between 11pm on Wednesday 8 June and 6am on Thursday 9 June.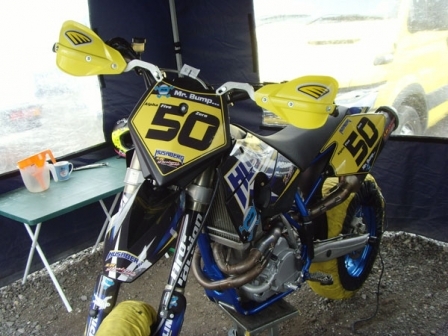 The custom made bike which has a unique blue and black design and is valued at about £3,000.
Police Constable Graham Smith, of the Sherburn in Elmet Safer Neighbourhood Team, said: "This is a very distinctive off-road motorbike which I have no doubt will be instantly recognisable.
"I am appealing for witnesses or anyone with information about the theft to contact me straight away."
If you can assist the investigation please contact PC Graham Smith on 0845 60 60 24 7 quoting reference 12110094298. Or call Crimestoppers anonymously on 0800 555 111.