Police in Skipton are asking for the public's help to identify a man following a burglary and theft of confidential information at a public house.
It occurred at the Craven Heifer Inn on Grassington Road in the town, at 9.35am on Monday 30 May 2011. A guest removed two files from behind the bar before leaving the premises.
The suspect, using the name "Mark Balls", booked accommodation on Sunday 29 May saying that he would be staying for a number of nights. He was driving a red Audi and claimed that he was from Chelmsford.
Prior to the theft the suspect sat in the bar. When the staff had left he stole the pink polka dot folders. He also left the public house without paying for his night's stay.
The suspect is described as white, aged in his early to mid-40s, around 6ft 2in tall with a heavy build and short dark hair.
Police Constable Tony Ingram, of Skipton Safer Neighbourhood Team, said: "It is likely that the man who took the folders will have committed similar offences in other areas of the country.
"I would like to speak to anyone who can identify the suspect or has seen a man matching his description acting in a similar manner in pubs, guest houses or hotels. The sooner this individual is brought into custody the better for all concerned."
If you can assist with this investigation please contact PC Tony Ingram at Skipton Police Station on 0845 60 60 24 7 quoting reference number 12110088161. Or call Crimestoppers anonymously on 0800 555 111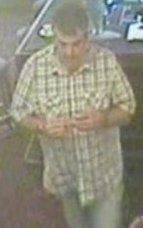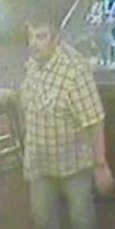 .