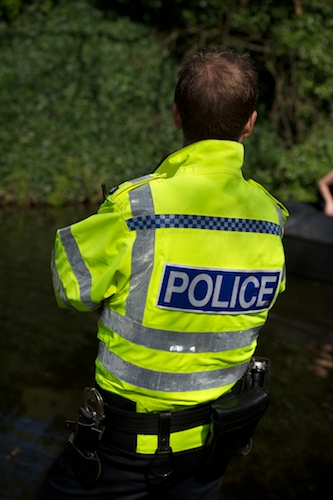 Harrogate police are launching a targeted campaign to put pressure on known criminals operating in and around the town.
On Monday 23 May and Thursday 26 May 2011, extra resources will be drafted in from across the force to support the initiative, which is part of the ongoing Operation Wahoo, aimed at reducing crime in Harrogate.
During the two 'stop crime' days next week, officers will be visiting known offenders in the district and letting them know that they are being watched.
Regular offenders who are familiar to the police have been sent letters warning them that officers know what they are up to and are determined to curb their criminal behaviour.
Persistent criminals will also be visited at home by officers, stopped and searched in the street, and will be left in no doubt that the police are keeping an eye on them.
Police will also be working to locate wanted people in connection with a number of offences in the district.
Firearms Support Units, Roads Policing officers, Neighbourhood Support Teams, ANPR units and Special Constables will be offering back up to Harrogate officers as they focus on areas which have shown recent increases in crime levels.
PC Dave Mackay, of Harrogate Safer Neighbourhood Team, said: "Harrogate, as is the case in most of North Yorkshire, is a low-crime area and it is our intention to keep it that way.
"We are determined to put a stop to people who are committing crime on a regular basis and try and prevent them from committing further offences.
"On the 'stop crime' days we are running there will be a highly visible police presence in hot spot areas and local offenders will be left in no doubt that we are watching them."
On Thursday night during the campaign, officers will also be concentrating resources on the night-time economy.
Police will be providing a visible presence in the town centre to deter offenders and ensure that residents and visitors to Harrogate can enjoy the nightlife without fear of crime.
Roads Policing officers will be deployed in and around Harrogate to conduct stop checks on flatbed lorries and commercial vans, as it is believed that these type of vehicles have been used in a number of thefts across the district.
Officers will also be checking that drivers have the correct insurance and documentation, including Environment Agency licences for vehicles carrying scrap metal.
Residents are also being urged to get involved in the 'stop crime' days and help the police reduce crime in the district. The public are being asked to be mindful of their home security, be vigilant, report any suspicious behaviour and let officers know if they are aware of any prolific offenders in their community.
PC Mackay added: "Our residents have a big part to play in reducing crime in Harrogate.
"Community intelligence is a vital tool in helping to put a stop to prolific offenders operating in the district. Anyone who has information about someone who is regularly offending in their street, then contact the police and we will take the appropriate action."
If you would like to report any criminal activity in your area contact North Yorkshire Police on 0845 60 60 24 7.
Alternatively, Crimestoppers can be contacted anonymously on 0800 555 111.