Hundreds of teenagers have arrived in Harrogate today (Sunday 9 January) to start their military training at the town's Army Foundation College.
Over 400 Junior Soldiers turned up at Uniacke Barracks on Penny Pot Lane to begin their careers in the Forces.
The youngest soldiers in the British Army come to Harrogate from across the UK and are destined to join the infantry, Royal Artillery, Royal Armoured Corps and Royal Logistic Corps.
The sixteen and seventeen-year-olds will now begin a programme of military, leadership, educational and vocational training at the College and will finish the 42-week course in December.
16-year-old Junior Soldier Brendon Graham from Bradford said:
"I'm really excited and a little nervous.  I realise it's going to be tough, but I'm looking forward to the adventure."
Junior Soldier Jasmin Adams added:
"I'm not scared at all.  People telling me what to do – it's just like being with my dad at home."
Last year the Army Foundation College celebrated its best educational results in ten years – with record achievement rates in the level two diploma in information technology. There was also a pass mark of 89.7 per cent in the level two qualification in maths and English.
For more updates from the Army Foundation College visit twitter.com/AFCHarrogate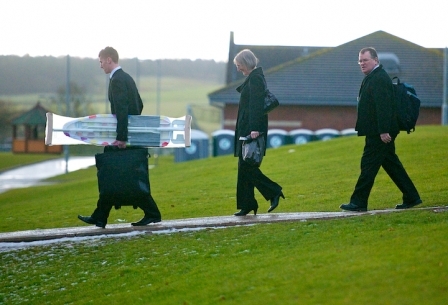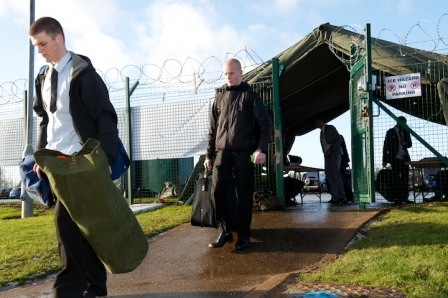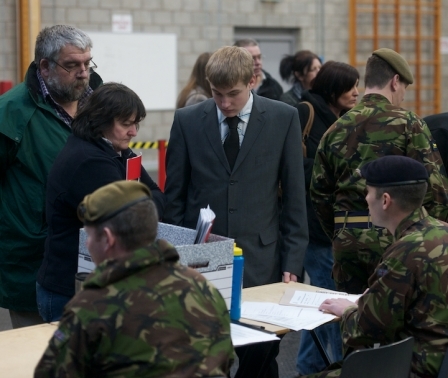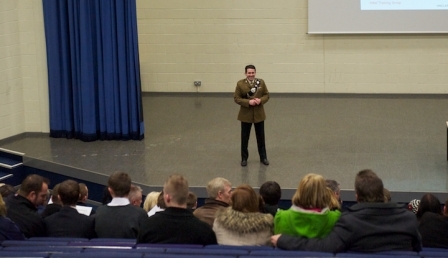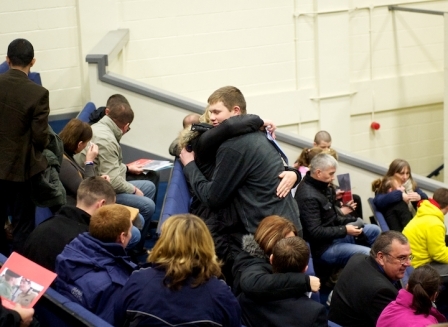 Photographs by Timothy Cook Photography