Dreams came true on the streets of Leeds last night as the stunning spectacle of Light Night returned.
The first night of the annual arts spectacular saw a host of the city's most recognisable buildings and spaces lit up with an array of beautiful illuminated artworks from across the world.
Continuing tonight, the theme for this year's event is "Future Dreaming", with more than 50 compelling and imaginative creations which explore how Leeds and the rest of the world might look in the future.
Last night marked the start of the 19th instalment of the cultural showpiece, which has grown to become the UK's largest annual arts and light festival.
One of this year's showpiece installations saw the unmistakable white facade of Leeds Civic Hall become the canvas for Theatre of Illumination by artist Will Simpson.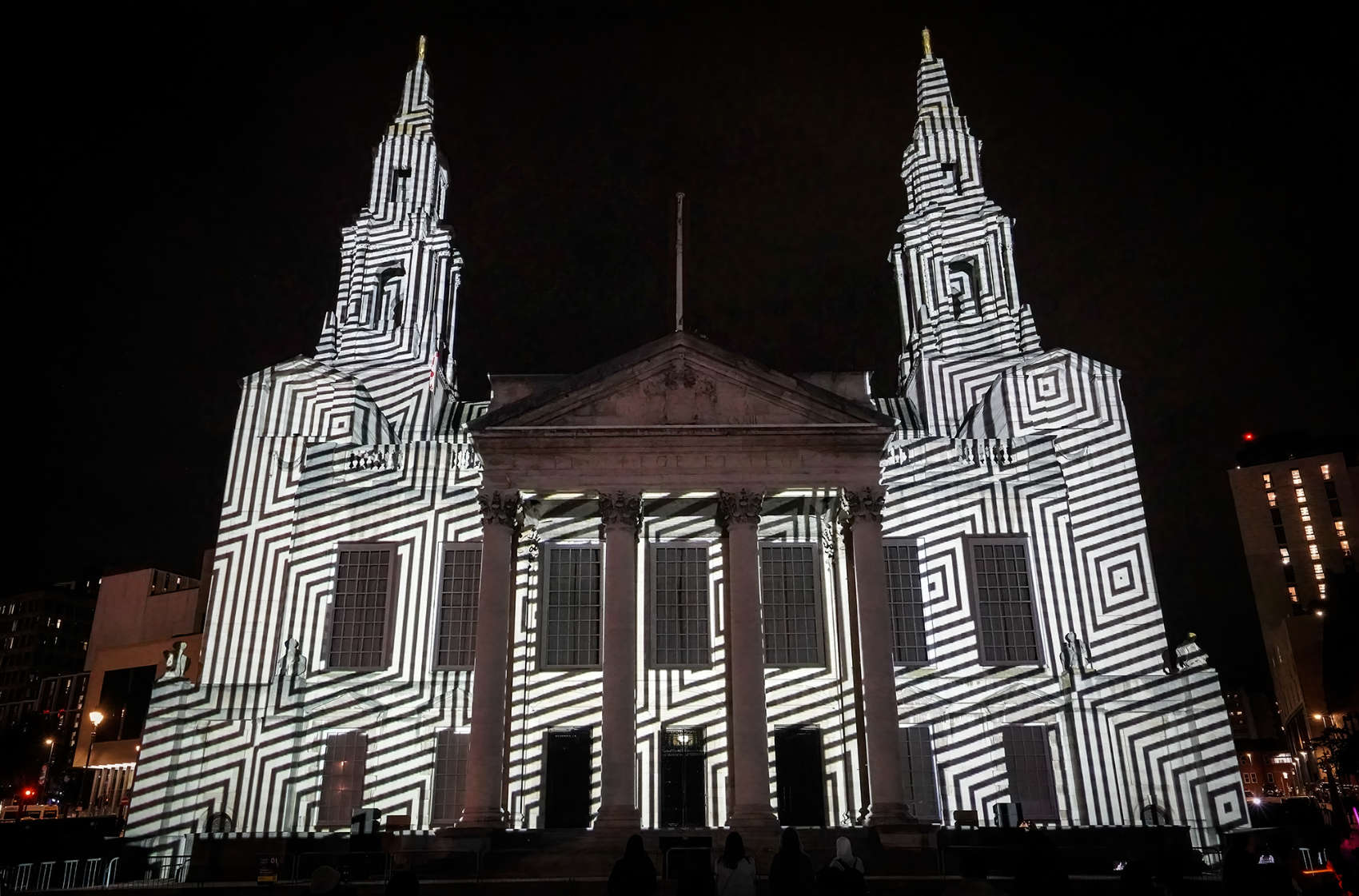 Originally commissioned for the 2014 event, the breath-taking digital piece features a series of 3D optical illusions, projection mapping and a thrilling soundtrack which take visitors on a journey through time and space.
Elsewhere Leeds Dock hosted the impressive Evanescent, created by Australian design studio Atelier Sisu. Visitors had the chance to walk amongst a series of large, illuminated and colourful bubbles accompanied by a spellbinding soundscape.

At Trinity Leeds, Yorkshire Circus presented Portals, a one-of-a-kind acrobatic performance inside an illuminated wheel.

And Park Square was lit up by a magical installation entitled Enchanted Glade, co-produced with the British Library, which goes back in time to the ancient forest of Leodis, with visitors strolling through a tranquil glade filled with glowing flowers, fairies, and mystical stone circles.
On City Square, LEEDS 2023 collaborated with creative studio NOVAK on a unique activation of their Making A Stand installation.
And at The Tetley, artists Harriet Lumby and Alan Hayes presented Emergence, a new large-scale sculpture incorporating moving light and an original soundscape by the NYX: electronic drone choir.

Each of Light Night's installations took in a series of zones across the city centre, with a number generously sponsored by a local business or organisation.
The Light Night team has also been working to make sure this year's event is as energy efficient as possible as well as working with artists to encourage them to use energy efficient equipment in their installations.
Councillor Jonathan Pryor, Leeds City Council's deputy leader and executive member for economy, culture and education, said:

Each year, Light Night sets the standard for culture in Leeds, transforming some of the city's best loved locations and bringing thousands of people together to enjoy a spectacle which is truly unlike any other.

Light Night also typifies the unique capacity of the arts to unite people of all ages, from all walks of life in celebration of an experience which is beautiful, engaging and inspiring.

The impact Light Night has on our local businesses and economy and its role in massively raising the profile of the city can also not be underestimated. As our LEEDS 2023 Year of Culture enters its final phase, Light Night has one again been an outstanding showcase for Leeds which city can be proud of.
Light Night Leeds continues this evening (Friday, Oct 13). For full details of the programme visit: https://www.lightnightleeds.co.uk and follow Light Night Leeds on social media.