A BAND of elderly drummers from a Ripon care home were among the entertainers at the city's annual Theatre Festival.
The Sycamore Hall Care Home drummers, who have been practicing for weeks, took to the streets of the North Yorkshire cathedral city to showcase their talents for the crowd.
The residents were joined in a drumming circle by their music teacher Andy Bates, co-artistic director from the Hazelsong Theatre group, and the Ripon Drum Circle.
Andy has been facilitating drumming sessions at Sycamore Hall Care Home to provide music therapy for residents – some almost a century in age.
Among those to play at the Ripon Theatre Festival was Joyce Mortimer, 99, who said: "What a day to remember."
Marie Blagden, 97, said:

I had the best day. Especially with my daughter-in-law Gill being here with us.
Doreen Ainsley, 82, said:

I've enjoyed myself today, getting out and about." June Carling, 86, added: "A lovely day with lovely friends.
Tessa Danby, activities coordinator at Sycamore Hall Care Home, said:

I'm so happy we got to arrange this with Andy. The residents came alive with the sound of the drums.

The drumming sessions at the care home have been simply amazing. The residents are all so talented. The difference it makes to them is astounding. They really do come alive in the drumming circle.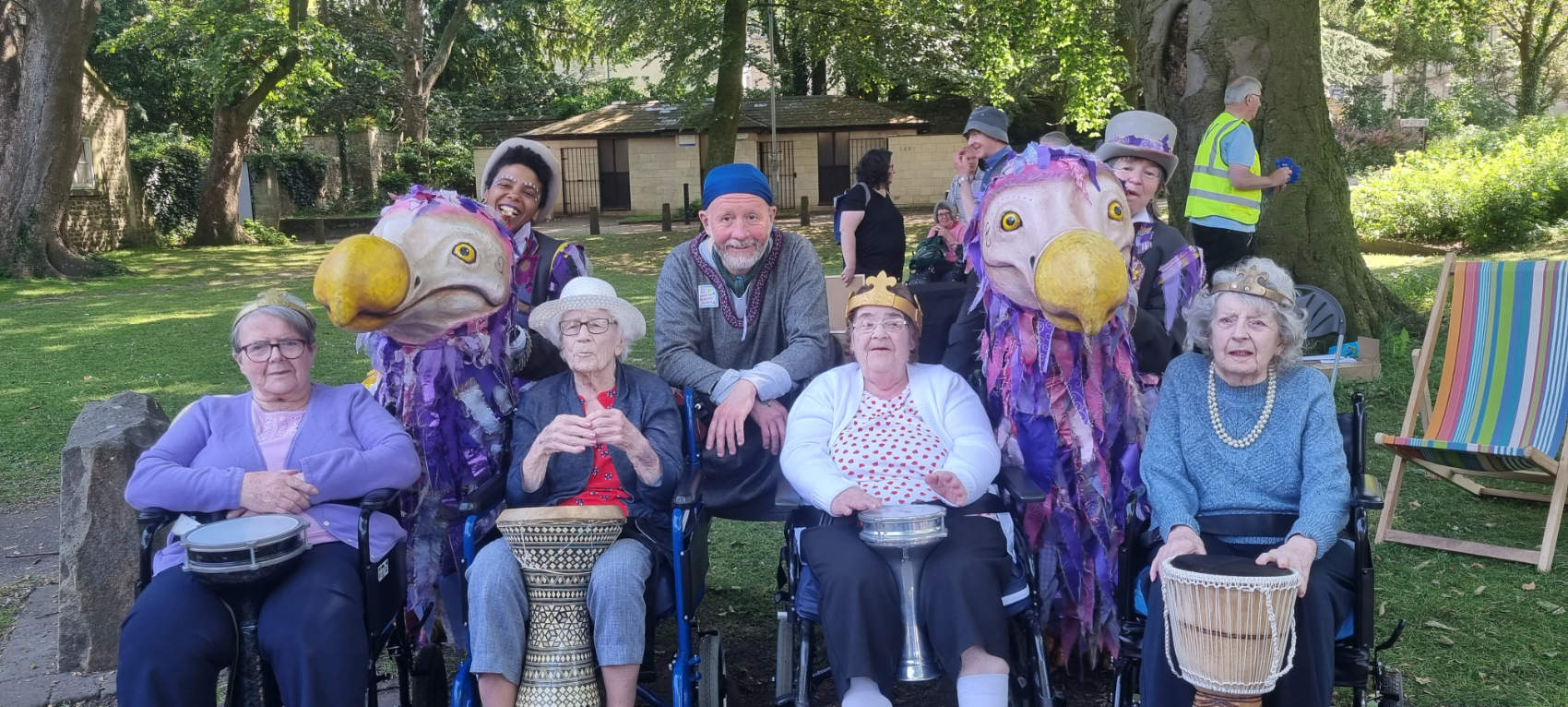 Andy has been bringing a selection of handheld drums, including djembas, darbukas, as well as shakers, to the care home for the sessions. He started teaching them a paradiddle – a basic drumming pattern – and the residents have advanced from there.
Following one of the first sessions, Andy said: "One of the residents said to me: "It's been a great pleasure and a privilege to be here." In truth, the privilege was with me. A huge, humbling privilege. I am humbled to the core of my being by this."