Harrogate and District Soroptimists were delighted to welcome their special guest  speaker Fran Taylor at their Zoom meeting on the 2nd December. Fran's fantastic achievement of setting up and leading the work of the Harrogate Scrubbers has been recognised by the Club with the presentation of  the 'Making a Difference Award'.
President Sandra said:

It was a great pleasure to be able to meet Fran and, whilst socially distancing, present the Making a Difference award to her, together with a cheque for the Harrogate Hospital & Community charity, in recognition of someone who has made a real difference for our community.
The shortage of scrubs for NHS staff who don't normally wear them became a national issue as the Covid -19 virus took its toll. Fran recognised the need to do something and set up a Facebook page asking for others to support her sew scrubs for the Harrogate Hospital. Within 24 hours 200 people had signed up and more than £4500 had been raised. Within 5 weeks there was an army of 800 volunteers who were willing to sew, cut out, organise and deliver.
Fran spoke about  how she realised that such a response needed organising. She worked closely with Harrogate and District NHS Foundation Trust and other organisations.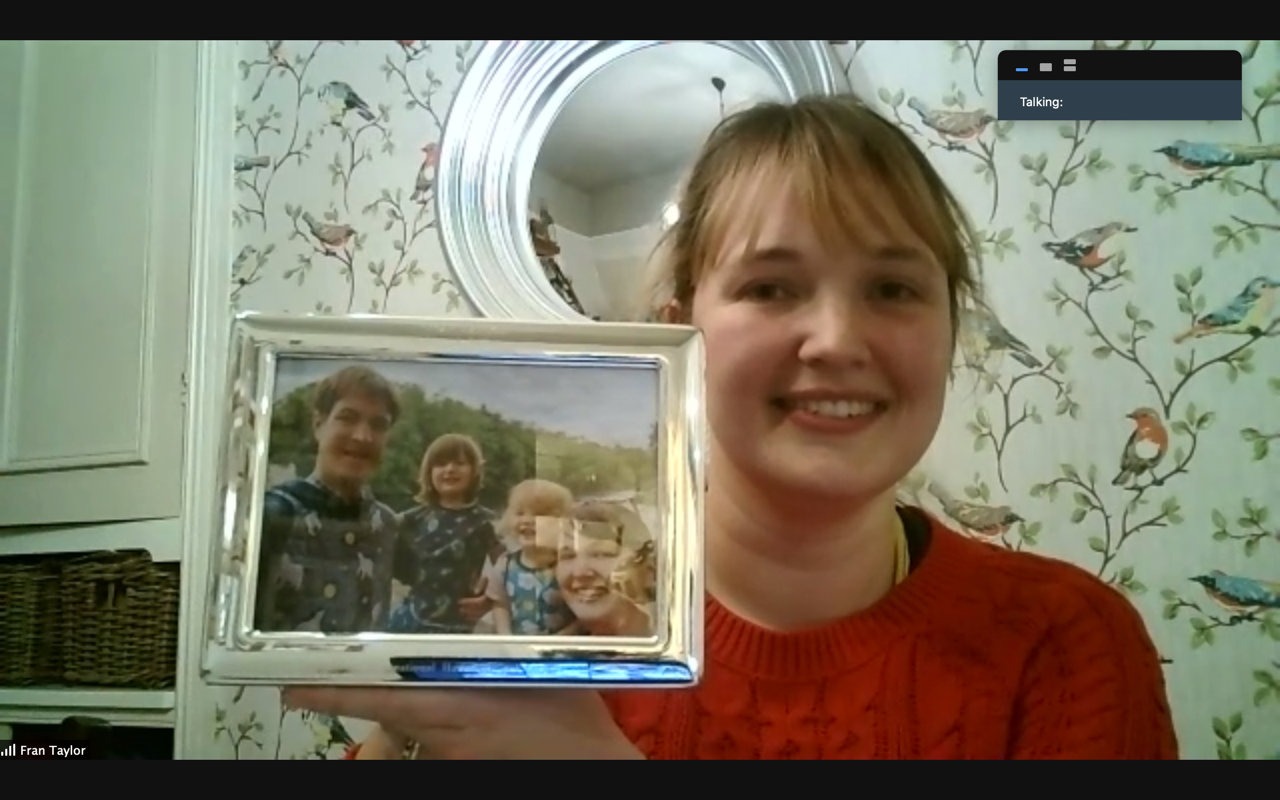 It was a fantastic team effort with a total of 4000 sets of Scrubs of all colours were made as well as masks, laundry bags and headbands.
Hospitals, care homes and GP surgeries were provided the essential clothing they needed to keep them and their families safe. Members of the Club, some of whom  joined the Harrogate Scrubbers said how well organised the whole process was –  from delivery of the material to the collections of the completed scrub sets. A fantastic achievement and a worthy recipient of the Making a Difference award.