Julian Smith MP met with Gill Venning of The Temperance Spirit Co., based in Skipton, this week to discuss the business and their desire to bring premium non-alcoholic drinks to the market.
Gill was in Westminster to showcase Temperance Spirit's teetotal G`n'T at an event hosted by the APPG on alcohol harm. The concept was born in Yorkshire and launched in 2015, Gill joined the team as a Director in 2016.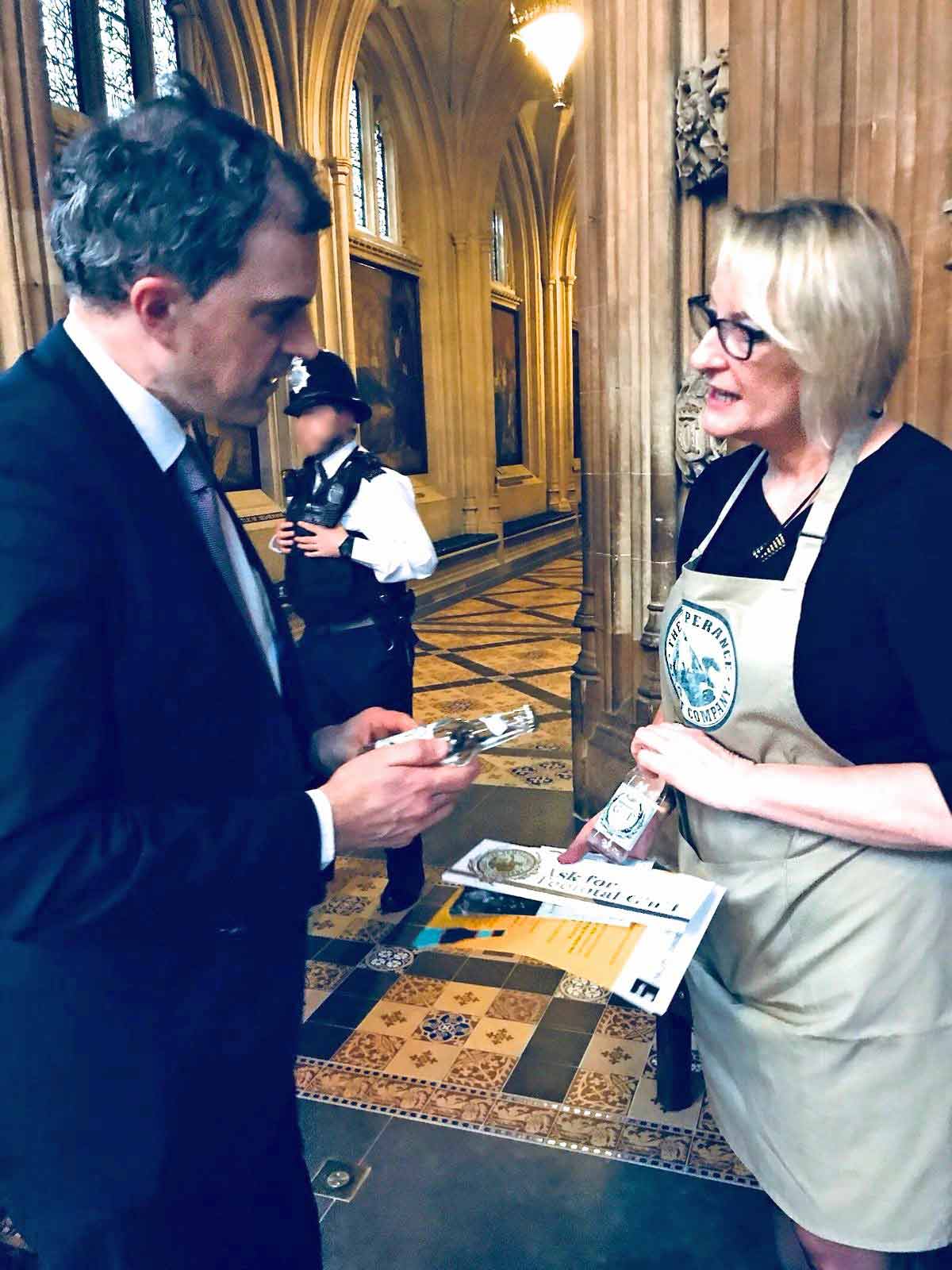 Julian Smith said:

It was great to meet with Gill and hear first-hand about the rapid success of the company and their plans for the future.  I am always thrilled to be able to promote great North Yorkshire businesses and I was excited to find out that another flavour was starting production today- Rum and Coke.
Gill Venning said:

We are making great progress. We have sold over 500K bottles and are stocked in 700+ outlets across the UK and exporting to or have in the pipeline 12 countries racing to get on the Teetotal bandwagon. And today we launch our new rum and cola flavour 'Teetotal Cuba Libre' to sit alongside our fabulous G'n'T. Now urgently looking for more on-trade wholesalers to help with distribution.