Harrogate Railway Ladies had a comfortable win at home today against Ossett Albion winning 7-3, Railway were by far the better team through most of the match, but Ossett did cause some problems midway through the match.
It took only 7 minutes for Rails Emma Lansdall to open the scoring by doing a lovely chip over the Ossett Keeper.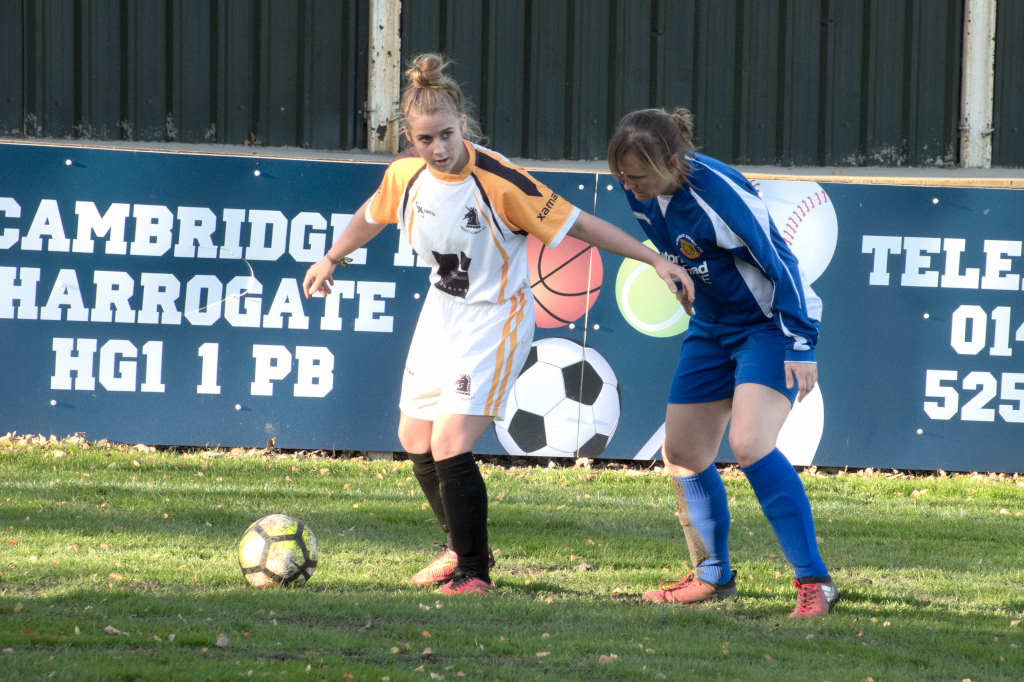 Railway were pressing hard and looking like a goal could come at any time with the passing and moving from the back line right through to the strikers, Ossett could not cope, and 26 minutes gone it was midfielder Jodie Hodgson who struck from 20 yards to make it 2-0.
Again, Railway pressed hard and a smart ball out from Laura Savage to the left where Louise Donnelly went down the line crossed in and Emma bagged her second and rails 3rd, 3-0. With 4 minutes to half time Emma struck again hitting a stinging shot that flew into the top corner, 4-0 and railway in control but Ossett do not roll over to any one and with a minute to half time they played a great ball through the middle to pull one back, 4-1 half time.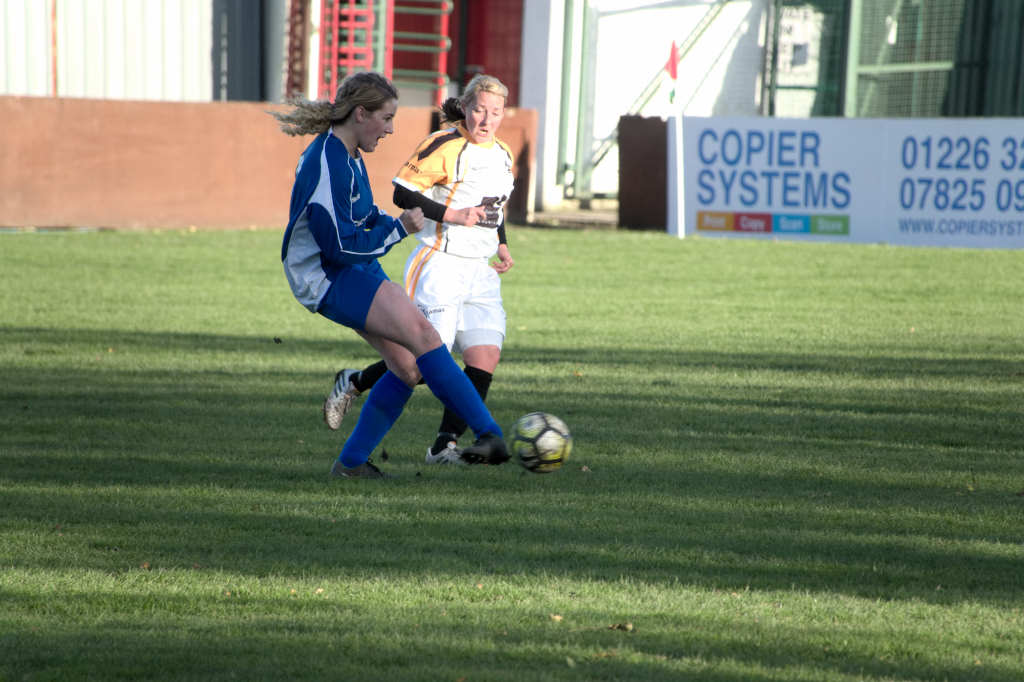 It took just 45 seconds of the second half when Emma Became the supplier of a great cross to the far post and it was Nicola Hadley who slotted home5-1. Ossett dug deep and did break forward on many occasions in the game but found rails defence in fine form until, that is, on the hour when railway lost concentration and allowed two goals in within 4 minutes making it 5-3.
Railway sorted themselves out very quickly and 2 minutes after Ossett scored their last goal rails Louise Donnelly found herself in the right place at the right time to tap in after a goal mouth scramble, 6-3. Emma scored her fourth and rails last on 71 minutes making the final score 7-3, in all a great performance from the Railway Ladies and this win puts them 3rd in the league and only 1 point behind the leaders.