The Aldborough and Boroughbridge Agricultural Show is preparing to stage a sheep show with a difference as organisers look to not only find the Champion Sheep, but also Champion Fleece.
Visitors to the historic show, this year celebrating its 104th anniversary with a move to Newby Hall, will have the opportunity to get up close and personal with some of the best-bred sheep and finest examples of fleece in the UK.
While sheep and traditional judging have always been a popular part of the show, sheep fleece classes are the latest addition, having only commenced last year.
Linda Alderson and Emma Chester, co-ordinators of the sheep-showing section for the past five years, want to increase knowledge of sheep fleece and the qualities desired for various products.
Enlisting the help of the British Wool Board, Linda and Emma have introduced five new classes which they hope will continue to increase the popularity and success of the sheep-showing section.
The previous winner of the champion fleece, a Dales bred sheep is currently listed on the rare breeds list proving that top quality fleece can come from what is seen as a less desirable breed.
Emma, who has her own flock of Jacob sheep, said:

Linda and I are so pleased with how the sheep section has grown. With agriculture in our blood, we're dedicated to the continual promotion of Yorkshire farming and its heritage. From just 10 exhibitors we now have over 55, some of whom bring more than one breed to be judged in different categories.

While the traditional judging of the sheep section will always be a fundamental aspect of the Aldborough and Boroughbridge Show, people have taken to the fleece judging remarkably well, with entries tripling this year. We hope that in years to come we will be able to introduce even more classes and that wool will once again become the much-loved, desired and appreciated product and fundamental commodity it once was.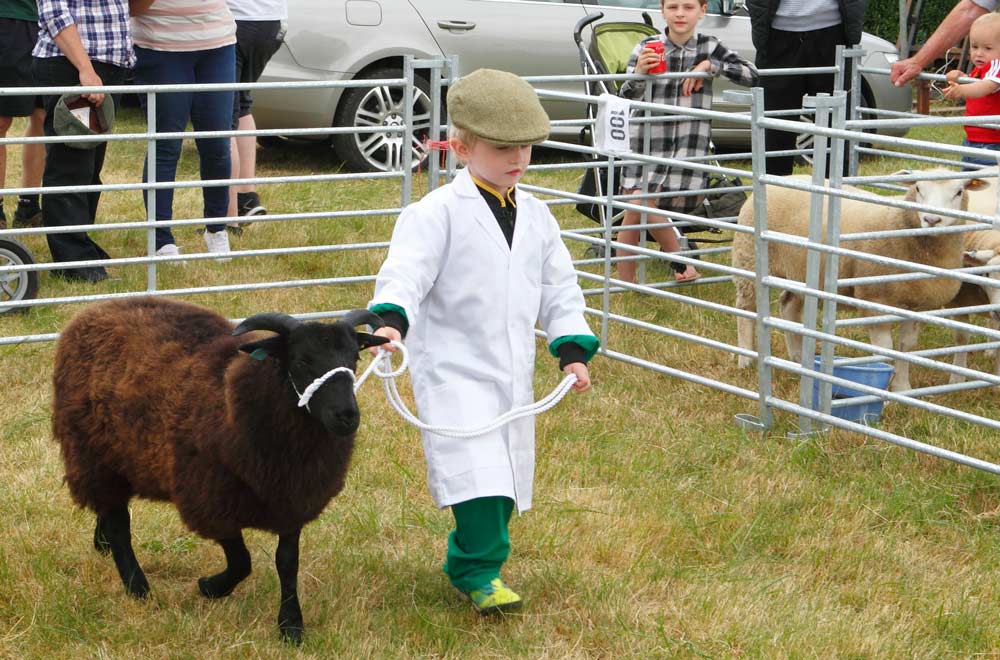 Catherine Park Peyton, chair of the Aldborough and Boroughbridge Show, applauds Linda and Emma's successes within the sheep-showing section.
Catherine said:

Linda and Emma have proved that sometimes the most unusual of ideas can have the biggest impact and we are so proud of what they have achieved, both within the show itself and increasing the awareness and popularity of agriculture in the general public.

We are merely custodians of the show for the next generation and it is people like Linda and Emma that keep younger generations interested and excited.
Tickets on the gate are £11 adult, £8 children (5 – 16) and £36 family ticket (two adults and two children). Tickets are half price for season ticket holders. The price includes access to Newby Hall garden and the adventure garden and discounted tickets are available online.
For more information on the Aldborough and Boroughbridge Agricultural Show, schedules and class entry forms please visit: http://www.boroughbridgeshow.co.uk/