Veteran pop punk legends The Undertones will celebrate their 40th anniversary at North Yorkshire's Willowman music festival next week 16 to 19 June 2016.
Thousands of music fans are expected to help the Irish band celebrate the milestone at the seventh Willowman Festival which runs from Thursday 16 June to 19 Sunday at Hillside Rural Activities Park in Knayton, near Thirsk.
Back in June 1976 the teenage members of The Undertones were performing their first set of shows at the Top of the Hill Youth Club in Derry City.
The band went on to change the musical landscape of the late 1970s and early 80s with such memorable tracks as Teenage Kicks, My Perfect Cousin, Jimmy Jimmy and Here Comes the Summer.
Some 40 years on the punk-pop pioneers are set to headline the popular family friendly festival along with reggae legends Misty in Roots, ska-chart toppers The Beat, The Membranes and 90s dance music act Stereo MCs.
While the band originally broke up in 1983 they reformed in 1999 for a run of reunion shows and have since gone on to tour extensively.
The bands appearance at Willowman is one of only a handful of festival dates the band are performing at across Europe this summer.
Bass player Michael Bradley, who recently published his memoir My Life as an Undertone, said:

Some of my best musical memories have been with this band – it's amazing to think it all started 40 years ago.

After all this time we still enjoy playing together and in some ways it's like a bunch of old friends getting together to go fishing or to play golf, only instead we get to take to the stage and perform songs that are part of the soundtrack to a lot of people's lives.

We've heard great things about Willowman and are really looking forward to celebrating our anniversary at such a friendly festival.
Billing itself as the UK's best value four-day music festival, Willowman includes free parking, free camping and a range of real-ales at pub prices all for just £70.
Now in its seventh year, The Willowman Festival has gained a national reputation for offering a diverse line up of both new and established artists, while keeping ticket prices rock bottom.
Willowman also has a well-earned reputation for its real ale bar which serves top class craft ales at pub prices.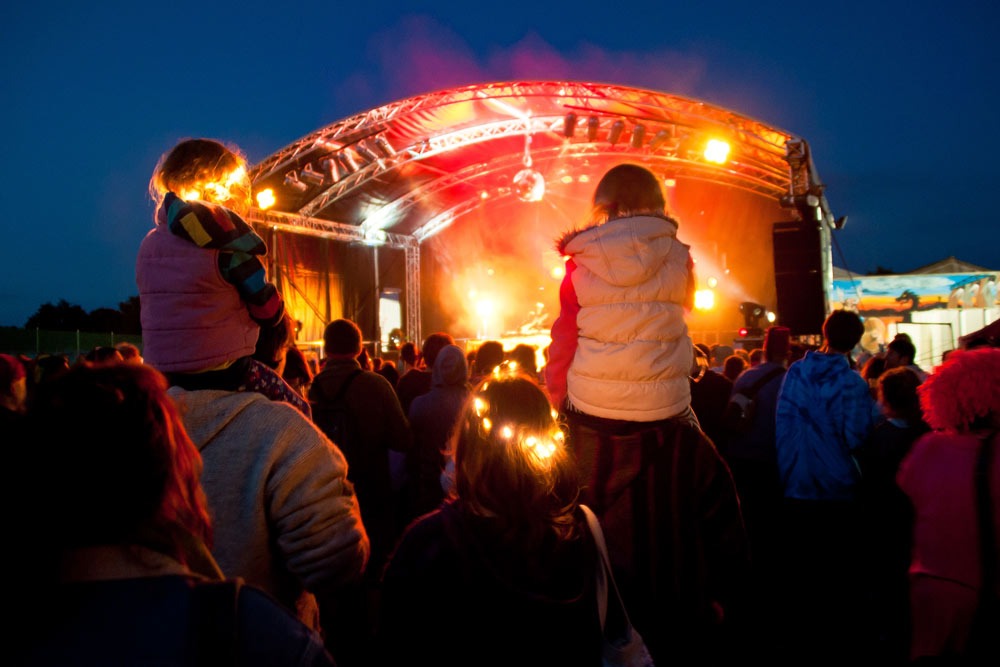 Tickets are from £70  www.willowmanfestival.co.uk